Track, We Miss You
After a great preseason to the highly anticipated Track season, it was unfortunately cut short due to the Covid-19 pandemic. Our Raiders were seeking to defend their EMAC league title for the third year in a row. 
"I was mad about it due to the fact that we have a very good team this year, and we've all been working on our crafts since the beginning of the school year just for it all to be taken away," senior Ishmael Dembele expressed.
The previous year, the track team came off of a very impressive season, winning the league once again along with many of their athletes qualifying for state last year. Many had very high hopes for the season. 
Jewell Watkins, a state qualifier in last year's state championship was really heartbroken at the loss of the season. She said, "It hurts, not just for me but for all the seniors on the team. All of the hard work and dedication wasn't just for the moment, it was also for the future. For winning, league, going to state etc. we had big goals for ourselves that season and I know it crushed the other seniors on the track team just as much as it did me. From being 3x league champs, going to state, to getting Coach Carhart a state ring."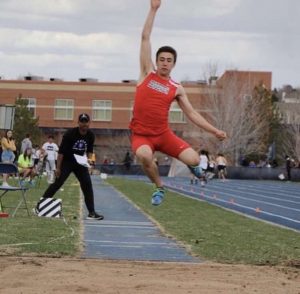 This track season is scheduled to start in April of 2021, with the first meet being on the 29th. Even with the season delayed, this won't stop the team from achieving their goals led by coach Carhart. "At this point, I will be happy with any type of season. Spring sports didn't get any season last year, and now we'll have to wait until late April to start up again, so we are all just missing our sport and more importantly each other so much right now. We decided as a coaching staff that trying to hold any type of larger group practices was irresponsible given the continued rise of the virus across the state and country. That being said, when we are all able to be back together on the track, I know that we will never take another second of it for granted. We look forward to keeping the EMAC Girls and Boys Track Championship trophies where they belong in 2021," Carhart stated.