Remembering Rangeview Senior Kenzee Campbell
Makenzee Campbell, or better known as Kenzee, was a bubbly and passionate soul. The people who knew her, describe her as a hard-working, enthusiastic, goofy person who was also a great hugger and very caring. Kenzee was a Rangeview senior this year, looking forward to graduation and attending her dream school, Penn State, next fall. She wanted to be an engineer and follow in her grandfather's footsteps.
On January 3, 2021, however, she passed away due to a sudden and unexpected blood clot that ultimately led to cardiac arrest. 
"As a friend, she was caring, funny, sweet, and she was always that person you could go to when you needed something," said Natali Alfaro Evaristo, one of Kenzee's close friends. The two played lacrosse together during their freshman year. Evaristo recounts the energy that Kenzee brought out to the field at their first away game. 
"Everybody was so excited and ready to get to the game but she was excited. When we didn't have the energy, she brought the energy out in us," said Evaristo, "Even though there were some days that we weren't going to win, she just wanted us to know that at the end of the day we had fun." 
As a friend, Evaristo describes Kenzee as a caring, funny, and sweet soul and overall a very selfless person. "She was always that person you could go to when you needed something. She cared more for her friends than she did for herself," said Evaristo.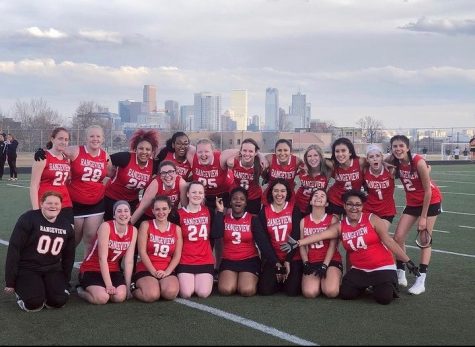 Rangeview senior Precious Oladoye, was also friends and played lacrosse with Kenzee. She remembers Campbell as funny and energetic and, "Although she had her days, she was the first person to come to you when you needed help. I will really miss her. I don't know if lacrosse will ever be the same without her, but I'll do my best for her."
Kenzee was also involved in band and marching band at Rangeview and played the saxophone from freshman to junior year. Taryn Cooper who graduated last year, was not only her bandmate but her best friend. 
"Kenzee always tried her best to be understanding and to help those around her..she'd let me vent, give advice, or help distract me depending on what I needed, and she never complained because she knew that I always did the same for her," said Cooper. 
Her compassionate and hardworking personality radiated in band as well, Cooper adds. "She was almost always up to have a conversation about anything with anyone, whether it be music related or not. She participated often, and always tried her best, even when she was frustrated and tired."
Rangeview Band Teacher, Dr. Haislet mentions that Kenzee always brought enthusiasm and great spirit to band class. "I could always rely on her smile and genuine care for the band program. Kenzee was never shy to share how she felt and I'm very thankful for the feedback I'd receive. During my first year at Rangeview, I made a joking comment about not liking saxophones. She never let that go and would always give me and other brass players a hard time," said Haislet. He goes on to add that while he is thankful for all his students, Kenzee was one of two students who truly helped him adjust to Rangeview and find his way as a teacher. 
There is no doubt that Kenzee made an impact on those who knew her. She radiated positive energy wherever she went, gave her all into her passions, and was always willing to lend a helping hand.
"What I learned from her was to live every day like it's your last," said Evaristo, "Whether that meant playing sports, putting all her hard work into school, or making friends everywhere she went.. she put everything into her life."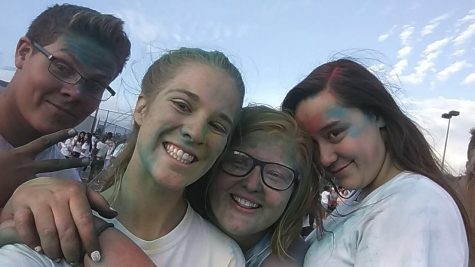 Cooper also mentions that Kenzee's legacy has inspired her to look at life through a different lens. "I know that she was always there for me and wanted only the best for me, so in light of her passing, I've decided I'm going to try to live my life in a way that would make her proud. Even from beyond, she inspires me to go after my dreams and live my life how I want to live it," said Cooper.
One of Cooper's favorite moments with Kenzee was when they hung out for a whole day. 
"We got ice cream and talked for a while, and then drove to this cool indoor mini-golf course…we played through the course casually, just having fun, and we were kind of being idiots the whole time, dancing really badly to the music that was playing in the building…After we finished, we drove out to my favorite spot and just vibed in the car for a bit, listening to music, talking, sharing TikToks, whatever. It meant a lot to me because it was the first time I'd seen her since I left for school, and even though I was in a rough spot, I was genuinely happy that day." 
Upon hearing of her passing, the Rangeview Student Leadership senior class created a GoFundMe to help the Campbell family cover funeral costs and honor Kenzee. Many donations were from teachers, classmates, and friends of Kenzee. Multiple RHS students shared the donation link on their social media platforms and after just a few days, over $1,500 was raised. 
Jakob Campbell, Kenzee's brother and a sophomore at Rangeview, shared his thoughts on the efforts that students and staff have taken to support his family throughout the past few weeks. "The funeral wasn't cheap so having that extra help to cover the costs really does help [my family] out and [we] just want to say thank you to everyone who contributed; it really did help. She meant so much to so many and that has really shown through the last few weeks. There's been an outpour of support from the RHS community and for that my family is grateful. There's certainly going to be a void without her and this community is really helping through that," said Campbell. 
Kenzee was a Raider like none other. Her loss has left the Rangeview family devastated, but her memory has united us during these tough times. She will continue to live on through the everlasting imprints she has left on those who knew her. She is a reminder to push through the challenges, reach for your goals, act with kindness, never forget to smile, and live every day to its fullest.