STREETAURA: Dream turned Reality
Born and raised in Manila, Philippines, Matheus Edralin started his own clothing brand business at the age of 24. This sensation was created in Texas, and was led by a passion and inspiration of those around him.
 StreetAura was created in 2015 by Mathues Edralin and had its first launch in December 2019. The part "Street" is dedicated to his home town in Manila, Philippines where his family and friends stand. The word "Aura" is derived from his own unique sense of style.
Proving the difficult aspects of being a business owner and the enjoyment that comes from it, Edralin shows great passion and love he has for his work. Edralin's favorite quote is, "Functionality first, aesthetic is close second."
What inspired you to start your own brand and business?
When starting any business or brand, you have a driven passion whether it be money or family. 
Inspiration is difficult to find but when you have the right surroundings and people anything is possible.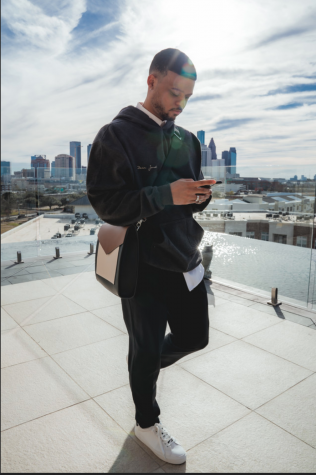 "I'll give you two parts for this. First part is my emotional/spiritual push: My main inspiration is my family, friends, and the city that I grew up in. I'm doing this for them. That was the initial drive to start the business," Matheus Edralin said. "However, along the way I discovered more inspirations such as spreading positive messages through my collections. I learned that I'm able to impact someone's life through streetwear.
"Second part is the business aspect: First, I want to say that I'm very thankful for my retail experiences. As this was the place I learned everything. However, throughout my career I started to notice how big corporations treat their employees, and how they mostly care about money instead of people. I personally received that treatment. After that incident, I walked out with pride and told myself I'll start my own and when I get to a certain level, I promise to be a better leader. I promise to be a better person. I promise to treat all the people around me the same. I keep this chip on my shoulder everyday. It keeps me going but also grounded."
What was the hardest part of starting up your business?
When discussing hardships Edralin uses literature as a way to illustrate the conflicts. 
Edralin said, "Types of conflicts: Man vs Self. This one might be the hardest part. It's scary to start something new. You have self doubt. You have this fear built up and it clouds your mind with negative thoughts. But I had to remember and go back to my inspiration. I can't let them down. Even if I fail, I know that I tried and I tried my best! 
"In addition to fear, I also struggled with my ego. I have to remind myself to remain grounded. I have to remind myself to focus on my purpose instead of focusing on the numbers such as Instagram likes and follow. I have to be humble enough to know that any given day, God can take this away from me.
"Second conflict: Man vs Society. This is the part where you worry If people are going to purchase your product. Are people going to respond well or are they going to give you negative feedback? These are the thoughts I have every time I put out a new collection. The way I deal with this is through research. I research what the market needs/wants and incorporate my ideas with that. Also, I try to focus and cater to my customers. I just have to ignore the negativity."
What do you think are the most difficult/challenging things you've faced in your career?
With the pandemic, the effects on small businesses have been more crucial than ever. Causing problems left and right. 
"The biggest so far is for sure the pandemic as it challenged not only the brand but my personal life," Edralin said. "It really took a toll on my mental health which led to a decline in my physical health as I wasn't eating right, working out, or getting the right amount of rest."
What do you enjoy most about your business?
When all comes crashing down and darkness is all you see, there is a light at the end of the tunnel. This light for Edralin is the visual aspect of his business. Marketing and taking pictures of products is a difficult task for many and isn't enjoyed but for him it is.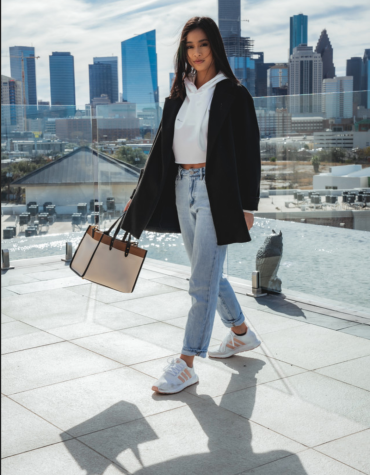 To quote Matheus Edralin said, "I mostly enjoy the visual merchandising part. I was a VM for the most part of my retail career. When it's time to do the styling, photoshoot, and merchandising, I tend to wake up a bit earlier. I enjoy the whole process. I taught myself how to print shirts. And I also have to pack them nicely before shipping them out. Learning how to do everything to increase the margin profit is a must. In other words, try to cut the middle man as much as possible."
Do you have any advice for aspiring business owners?
For aspiring entrepreneurs, business isn't always easy. Money, time, and experience are factors that take time to develop and perfect. Being young pushes you to feel like you have to perfect everything.
Edralin said, "My advice to young aspiring entrepreneurs is to focus on the nearest goal; be patient, be present, be genuine with your intentions, be prepared to put in 110 percent effort, be humble, be open to learning things, be coachable, prioritize your health, ask for help if needed, learn how to be personable and relatable, have fun."
What do you think the influence of street wear has on the fashion industry?
Fashion is seasonal wear, whereas streetwear is forever. Shown through social media, streetwear has had a large impact on the fashion industry whether avocation or the style itself. 
"Streetwear has climbed to be one of the top genres in the fashion industry. Its influence is very apparent recently as we are seeing luxury brands having more street wear products and street wear inspired themes," Edralin said. "We see streetwear creative directors such as Jerry Lorenzo of Fear of God, Virgil Abloh of Louis Vuitton, Kim Jones of Dior, Rhuigi Villaseñor of Rhude, and many other directors leading the fashion industry. These guys not only impact the industry, but also the people. They are using their voice and creativity to tackle sensitive topics such as racism, feminism, and many other social issues."
Proving the difficult aspects of being a business owner and the enjoyment that comes from it, Edralin shows great passion and love he has for his work. Edralin's favorite quote is, "Functionality first, aesthetic is close second."