How Athletes can Take Advantage During Covid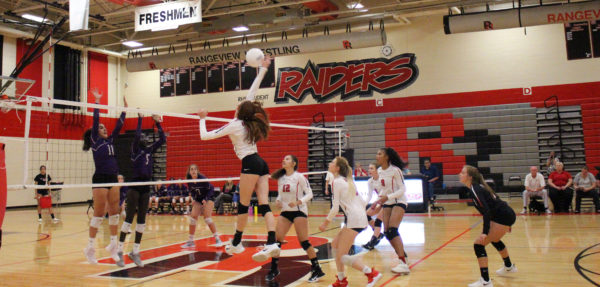 During Covid times it's been a struggle for athletes and coaches especially when it comes to the recruiting side of things because you have to go strictly off of film and just getting to know the players. Another thing that's been a struggle is actually getting to play as an upperclassmen because most sports have been moved out of their original time spot. When looking at CHSAA and how they handle sports it was interesting. All of the seasons have been reduced to half the time normal seasons are, there are also many restrictions on how many people are allowed to attend games or meets and how many teams are allowed to go to regionals and state. There were also many schedule changes, many fall sports were moved to spring and sports that were not as high risk started the school year off. 
According to students who are in the recruiting process it started out pretty easy because everything is online and no one has anything to do so coaches were just waiting to be reached out to or looking up athletes and reaching out to them. When talking with one of our student athletes Cade Palmer, who's on our amazing basketball team. He was saying that during all of this it's been easy to communicate with a lot of coaches because coaches have been really responsive. He also added the challenges of trying to get recruited, "For me there have been virtual meetings, and finally some visits scheduled since Covid numbers are going down in a lot of places. It's been a weird year for recruiting in basketball. It seems like due to Covid, some coaches are unsure, and offering guys left and right due to a weird summer for club basketball."
I was able to interview Tanya Harvey who is Metro's head women's basketball coach. She has had a pretty easy recruiting time. There was definitely some anxiety because some of the athletes did not have a set season. She explained how it really affected her in all aspects, "Well first of all when we got the spring season shut down we couldn't do anything so we pretty much worked from home so we didn't have any in person contact. One of the reasons I am a coach is so you have those relationships you have that contact with players. All of that was taken away and it affected me personally. I couldn't do my job. Mentality was a challenge. You had to figure out things to do. You had to be creative to keep yourself engaged and keep the players engaged. We would do different things via zoom to keep them engaged and check in on them."  Even with Covid Tanya was able to recruit 7 players which one of them she actually met before Covid, the rest were done through zoom when she sent an offer and there were many virtual tours given. Tanya had some final words to share with athletes, "It's a remarkable time. It's a little bit surreal. I use the word remarkable for everything we have gone through and when we look back in history it will be seen as remarkable." 
As well as Cade, I interviewed another one of Rangeview's student athletes Cassie Person she plays softball. She talked briefly about her recruitment and what her final season at rangeview looked like and how her recruitment went, "I actually just made a verbal commitment to Peru state. With Covid it made it difficult because usually you would have schools come watch but because of the risk most coaches have to base it off of the videos you send them. It was also a different meeting with coaches because some schools are allowing in person visits and some aren't. I was lucky enough to have the school I committed to have an in person visit and talk with the coach." I also asked her if Covid made her more hungry to win and perform better. She said that it definitely did because her season was shortened so to play longer they had to win, individually she spent time in her backyard working on the little things that make a big difference on the field. 
Luckily we have all of this technology to reach out and talk with coaches but not only are our players having to deal with this but coaches also have taken a hit with dealing with Covid I was able to interview some coaches to see what their process has looked like and some of their struggles. 
One of the coaches I was able to interview was Eddie Pennington who is Tusculum University's head Men's Volleyball coach. I asked what recruiting has looked like and how connecting with athletes was; what some of the challenges and what were some positives he said, "It's really different. We do a lot of things online and you have to be very educated with your school. Juniors and seniors are the kids I'm recruiting during this fall time. But it makes you a coach because you really have to know the athlete and meet them and do a lot more research on them."
  "This generation is very stuck with the internet and social media and have been quick to reach out. Everyone is really bored and waiting for those phone calls," Pennington continued. In addition to that I asked how it affected him personally and mentally he said that, "Personally it's made life really boring and it made recruiting really boring because you can't go out and meet people in person and mentor other coaches. He's missed going out and recruiting and mentoring and trading ideas with other coaches. He added on with some final comments saying, "With the time we have and being on our phone, do your research and find things you like as the coach and find the college for you. Doing your research helps a lot during this time. Don't just sit waiting on coaches to reach out to you."