2020 Album Rankings
The past year changed a lot  for people, but it didn't stop musicians from producing and releasing albums. Though last year was very different from the regular music scene, causing some artists to have to postpone or pushback the release date of their music, many artists still came out with award winning albums and songs. Some major artists including The Weeknd, Miley Cyrus, and BTS all came out with albums last year as well as a few newer, smaller artists like Rina Sawayama. 
In this list we will be ranking the 10 albums that we selected to listen to in order from worst to best. We ranked the albums based on our own personal opinions of the album, and how much we gravitated towards the sound of the album. We also took into account how well the album did in terms of streams, views, and placement on the charts.
We could not possibly include all of the albums that came out last year, we chose the ones that we would be interested in listening to, or those that were popular. We also had a limited amount of time so we had to restrict the list to only 10 albums. This ranking is subjective, everyone likes different types of music. You can like whatever you want to like.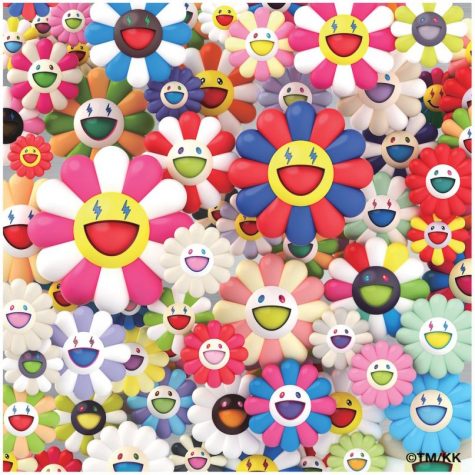 10. J Balvin- Colores
Released on March 19th as the fourth solo studio album from J Balvin, the 10 track reggaeton and pop album is in last place. The concept of the album is as suggested by the name "Colores," meaning colors,  where each song is named after a color and has its own music video. Featuring no vocal collaborators, the Colombian singer and rapper shows his own talent.  With the most views on YouTube is his song "Rojo" at 262.4 million views and "Azul" has 277.4 million streams on Spotify.
While the concept is interesting and individually most of the songs are decent, the overall composition and structure of the album made it sound like one big song most of the time. The songs blended together, with the  only distinctions being the visuals in the music videos. While on their own the songs are fine, it's not music we would gravitate towards or go out of our way to listen to again. 
Our favorite song would be "Negro" a song with the typical hard reggeaton vibe similar to that of older reggeaton music. 
"This is one of my favorite songs on Colores because it has malianteo, the flavor that made me fall in love with reggaetón," Balvin said, "It reminds me of the days of Hector El Father; it makes you want to grab a bat and head out to the streets. The lyrics are brutal."  
Taking inspiration from older artists can be seen in not only the beat, but the lyrics as well with more mature language.  Some honorable mentions would be "Amarillo," the opening song that has a more upbeat energetic vibe to start the song and "Morado," a more classic reggaeton song.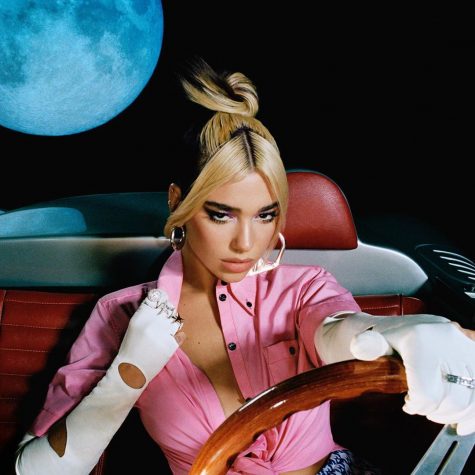 9. Dua Lipa- Future Nostalgia 
English pop singer Dua Lipa released her highly-anticipated second studio album "Future Nostalgia" last year on March 27th. Lipa described the 11 track album as "'disco-orientated,' 'nostalgic' and '[feeling] like a dancercise class.'" The concept was centered around Lipa's experiences with love, breaking up, getting together, and starting over again. Her lead single "Don't Start Now" became quite popular on TikTok early last year and hit No. 2 on the Billboard Hot 100. In addition, the song got 457.2 million views on YouTube and 1.3 billion streams on Spotify.
Although most of the songs on the album were catchy and fun to listen to, and did decently  well on the charts, it was just a pop album. There were no really big elements to it that made it more memorable or special than any other pop album on our list. The 80's disco vibe that was apparent in every track made the album fun to listen to however, like Balvin's "Colores," the songs almost seemed to blend together. Though we wouldn't mind hearing the songs again, we also wouldn't gravitate towards them more than we would any other pop song.
A personal favorite of ours was "Love Again," a sanguine song about finding a new love. 
Lipa said, "It was a song for me, to give myself a little cuddle, and was about being hopeful that I would fall in love again." 
Other good songs would be the Prince-influenced track, "Cool;" according to Lipa via Apple Music, it is, "a romantic, summery song, about meeting someone who has you losing all your cool." 
We also liked "Levitating" a happy, uplifting song about having fun and falling in love. 
Lipa said, "-it was a range of my voice I hadn't tried. This whole album was about exploring growth and trying out new things."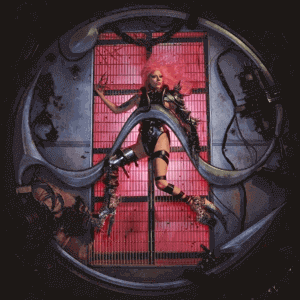 8. Lady Gaga- Chromatica 
 Chromatica is Lady Gaga's sixth studio album released on May 29th and peaked at number one on Billboards 200. The 16 track album is very dance-pop mixed with some popular elements of contemporary R&B and trap. The album is split into three acts each representing something different and having a different tone. "Chromatica I" signifies the beginning and the quest for healing, "Chromatica II" is the second interlude, and "Chromatica III" is the big dramatic ending. 
Gaga collaborated with Elton John, Blackpink, and Ariana Grande. The album's second single "Rain On Me" featured Ariana Grande getting 277.6 million views on YouTube and 516.3 million streams on Spotify, even both artists performing it at the 2020 VMAs. "Sour Candy" was another collaboration with popular girl group Blackpink getting 183.5 million streams on Spotify and peaking at number 33 on Billboard's Hot 100.
However it is ranked as number eight because of not only the duration of 43 minutes but because despite having 16 songs there weren't many we liked or thought were really memorable from this album. While some songs are very catchy and is pop music that wants to make you dance, it wasn't particularly our favorite style of music compared to other albums on this list. There isn't anything wrong with the album, but based on initial listening and impression we didn't vibe with most of the album and it is not something we would gravitate towards listening to in our daily lives.
 Besides that, some songs we did think were good would be in act three, "Sine From Above" featuring Elton John, an electro pop/EDM track that is about exploring spirituality and the therapeutic power of music. The beat from the bass and drums as well as its synth is what makes it a good song. From the second act, "Enigma" is a pop song similar to some of Gaga's contemporary work from her fourth studio album "Artpop." The chorus has similar elements to David Bowie's "Heroes," the song overall is very catchy and simple in a good way to which is why we liked it.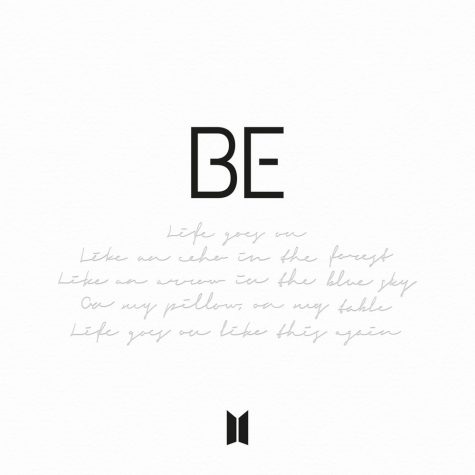 7. BTS- BE
"BE," Korean boyband BTS' fifth Korean-language studio album, was released on November 20th. The eight track album was the No. 1 album of the country and had two number ones on the Billboard 200 charts.  
According to an article from Billboard, the album is said to "deliver a message of healing to the world by declaring, 'Even in the face of this new normality, our life goes on.'" 
The album is a reflection of the groups "thoughts, emotions, and deepest ruminations" during their work on the album. Their most popular single "Dynamite" got 644.3 million streams on Spotify and the music video, on YouTube, got 814.4 million views. 
With a combination of sorrowful heart jerking songs and upbeat, head bopping songs, the album definitely kept us engaged and interested with its variety.  Despite this and the fact that each of their songs individually were great to listen to, the flow of the album wasn't as smooth in comparison to other albums on our list. In addition, their bests on the album just didn't compete with the bests of the albums higher on our list. Though the composition of both the beats and lyrics for the songs were up to par, we wouldn't save all the tracks to our playlist or purposefully search for the songs again to listen to them. 
"Telepathy" was our favorite track on the album because of its retro, funky, and cheerful beat paired with its heartfelt lyrics about the ability to maintain a connection even through a distance. 
The song according to member Kim Seok-jin, stage name Jin, was written to "melt down the feeling of not being able to meet with fans into the lyrics." 
Another great song worth listening to would be "Blue and Grey," a mellow and woeful guitar ballad that tells the story of an artist's burn-out. Or for a more comforting, optimistic song their lead single, "Life Goes On" is also a great listen.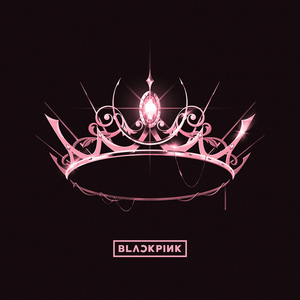 6. Blackpink- The Album 
In sixth place we have Blackpink with their first studio album, after four years, titled "The Album," released on October 2nd.  The eight song album was very catchy with each song being good on its own. 
The first pre-released song "How You Like That" is a mix of pop and hip hop talking about not losing confidence and strength to stand up in situations. The second pre-released song, "Ice Cream," is a collaboration with Selena Gomez that's more upbeat and bubblegum pop overall being very lively with a bright and fun music video.  "Ice Cream" peaked at number 13 on Billboard's Hot 100 and got 254.5 million streams. "How You Like That" has 359.4 million spotify streams and its music video has 756 million views.   
Although the album is short at 24 minutes, it is easy to listen all the way through. While each song has its own vibe and can stand alone together they still collectively work well. The album has songs with an overall message about confidence and not letting hate get to them.  Songs such as "Pretty Savage" and "You Never Know" address comments from haters almost "dissing" them in a way as well as talking about how people don't know what they go through. 
Our favorites from the album would be "Crazy Over You" and "Love To Hate Me."  With a very interesting guitar intro, rap song  "Crazy Over You" makes a listener immediately interested and want to keep listening. The pre-chorus vocals are really good and lead into a chorus with great beats. "Love To Hate Me" is an overall catchy pop song that has good harmonization from the members and an easy to follow chorus.
Even though the album is very easy to listen to and all the songs are good, it still is pretty short and sounds like another typical pop album. It doesn't have any special elements that could make it go higher on the list in comparison, but for their first album it is good.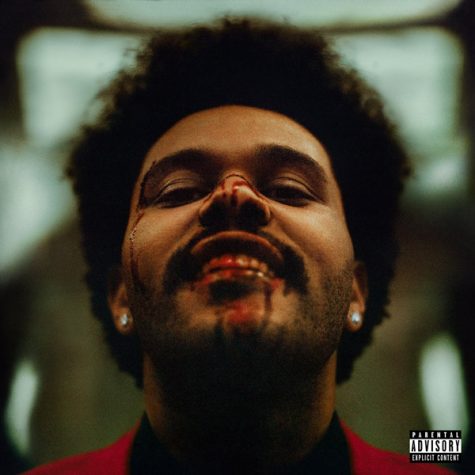 5. The Weeknd- After Hours 
The Weeknd's fourth studio album "After Hours," released on March 20th, made it into the top five on our list. The Weeknd's  use of R&B, new wave, and dream pop to convey his story exploring promiscuity, overindulgence, and self loathing was pleasant to listen to. His 14 track album's release broke many Billboard records including being "the largest week posted by an R&B album in nearly four years." 
His first released singles "Blinding Lights" and "Heartless" made it to the No. 1 and No. 4 positions on the Billboard Hot 100. Additionally, "Blinding Lights" has garnered 1.9 billion streams on Spotify and 415.4 million views on YouTube since its release.
Each one of the songs on his album were enjoyable to listen to and had a unique sound. His seamless blending of elements of R&B, synth, and pop made it nice to listen to and exciting to guess what type of sound would come next. Though the album was fairly long, being just a few minutes short of an hour, the concept and variety of sounds made the album easy to listen to in its entirety. Furthermore, the album was very well received by fans based on his high streaming numbers and the longevity of his high positions on the charts. 
His single "In Your Eyes" was our favorite song. A synth heavy track with an enjoyable saxophone outro. The catchy song was heavily 80's inspired. Other honorable mentions would be his fourth single "Save Your Tears," a fast paced song where The Weeknd recollects his past and relationships, or "Too Late" a synthpop song featuring The Weeknd's self blaming tone scattered throughout the album.
The Weeknd's R&B album was amazingly composed and we would listen to a lot of the songs again. Our enjoyment of the album along with its overwhelmingly positive reception by fans landed it in the fifth spot on our list.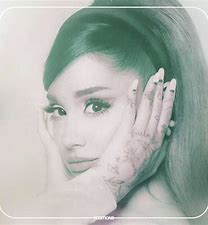 4. Ariana Grande- Positions 
"Positions," a R&B trap-pop album released on October 30th from Ariana Grande, is her sixth studio album and includes 14 songs in 41 minutes.  The album has collaborations with The Weeknd, Doja Cat, and Ty Dolla $ign. 
The title track song "Positions" is pop R&B and is about Ariana showing "her commitment and love for her boyfriend with her flexibility in trying to make their relationship work." The song has 223.8 million views on youtube and 429.3 million streams on Spotify. As well as peaking at number one on Billboard's Hot 100. 
Her last song on the album is R&B, "POV"  begins with a relaxing melody and further develops with percussion throughout the track.  Getting 140.1 million streams on Spotify and going viral on TikTok.
Overall all the songs on the album although sticking to the same genres are great on their own. However as a collective piece of work it sounds amazing and allows one to see a more mature and vulnerable side to the singer. Different from some of Grande's previous albums, it shows a little experimentation with musical style that was executed very well. Despite the simplicity and genres of the album it works very well for her style and voice making it fourth on the list.
Some of our favorite songs would be "Safety Net" featuring Ty Dolla $ign that is pop and R&B. The song is about "learning to open oneself up to love again even after the pain of lost relationships and allowing yourself to be vulnerable, even without a safety net." The background vocals throughout the song and percussion make it an enjoyable song as well as the singing from both Ariana Grande and Ty Dolla $ign in the chorus being really good. 
R&B song "My Hair" was also another favorite  as her pure vocals make the song amazing and the added beats and synth elevate the song and her whistle notes.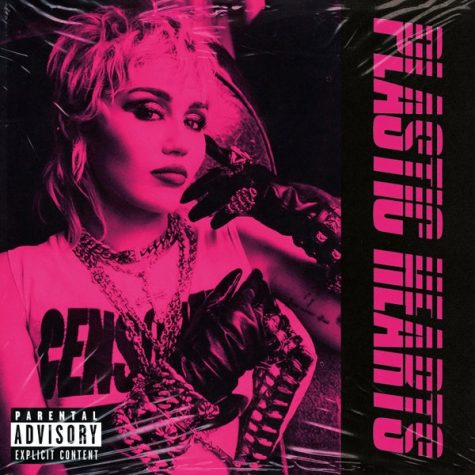 3. Miley Cyrus- Plastic Hearts 
Miley Cyrus' seventh studio album, "Plastic Hearts," made the top three on our list because of its amazingly catchy rock sound paired with the high quality lyrical meanings of her songs. The 15 song album, released on November 27th, served as an introduction of listeners to her "rock era" with her immaculate job of intertwining pop rock sound. The concept of her album seemed to be her journey with self-love and just love in general and what her experiences taught her about it. Her first released single of the album, "Midnight Sky," the most popular song, has garnered 114.6 million views on YouTube and 259.2 million streams on Spotify. 
Though each song on the album had a common 80's rock sound, they were all distinctly their own and left a huge impression on us. Her concept flowed well throughout her album and kept us interested in what was coming next. Cyrus released a music video for her single "Prisoner," featuring Dua Lipa, which gave off the rockstar lifestyle aesthetic. The video detailed the romanticized life of a rockstar with Cyrus and Lipa starting inside the tour bus and ending up performing on stage for their screaming fans.
Our song of choice would be her collaboration with Billy Idol, "Night Crawling." The combination of the 80's rock sound and Cyrus' and Idol's combined vocals made the song catchy and addictive to listen to. Some other star songs of the album would be "Gimme What I Want," an upbeat song where Cyrus asks someone for love, but clarifies that she would be fine on her own. Another great song was "Prisoner," that can be described as a "heartache anthem" about one's inability to get over a past lover.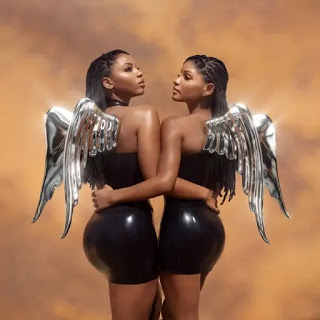 2. Chloe X Halle- Ungodly Hour  
R&B duo Chloe x Halle released their second studio album on June 12th titled "Ungodly Hour," with 13 songs and peaking at number 16 on Billboard 200. Taking inspiration from 90's music and early 2000's production and mixing elements of pop, trap, soul, and hip hop with R&B. The album's concept and message being completely unapologetic about one's true self and empowerment. 
"We called it Ungodly Hour because it's okay to not be perfect all the time. It's okay to have those moments of self reflection when you just don't feel okay." Chloe stated.
 "Do It" is one of the three songs that got a music video is R&B/Soul, gaining the most streams on their Spotify at 76.7 million streams and 46.7 million views on Youtube as well as trending on TikTok. With 21 million streams on Spotify and 12 million views on Youtube another single was "Forgive Me" with the same R&B/Soul style. 
It is ranked as second on this list because the overall production of each song makes them stand strong alone and when together they work very smoothly to get the listener in a specific mood. The album shows strong vocals from both girls as well as artistic experimentation and maturity.  From  "Intro," Chloe x Halle demonstrates amazing vocals and harmonization which is seen throughout the album.
Our favorites from the album would be "Baby Girl" an R&B track about female empowerment, as Halle said, "… So that was definitely an encouraging, empowering song that we wanted other girls to relate to and play when they needed that messaging—when you're feeling overwhelmed and insecure." 
Another song we liked was "Busy Boy," a song about even though a cute guy is trying to get their attention all the time they are going to keep it moving.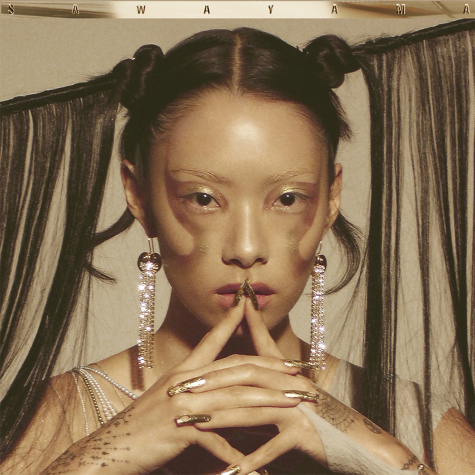 1. Rina Sawayama- SAWAYAMA
In the number one spot we have Rina Sawayama with her debut studio album "SAWAYAMA". Sawayama released her album on April 17th, which featured 13 songs in total, that was a wide range of musical genres including pop, R&B, nu metal, rock, and dance-pop. 
The overall composition of her album as a whole, as well as each individual song, was incredible. With songs lyrically ranging from the topics of fighting stereotypes, to love, to discovering one's identity, her album was amazing to listen to. Her songs "XS," "Paradisin'," and "Comme Des Garçons (Like the Boys)" all had an early 2000's vibe to them, which she also incorporated into the rest of her album. Her most popular song "XS," has amassed 19.9 million streams on Spotify, and 6.2 million views on YouTube since its release.
Sawayama said in an interview for CPR News, her song "STFU!,"  the nu metal, lead single on her album, came about from internalized anger she had stored up inside about everyday things she continuously had to suppress to "keep going with [her] life."  The song is an expression of her frustrations about microaggressions and anti-Japanese comments she's had to endure throughout her life.
Our personal favorite song from the album was "XS" which had an early 2000's R&B sound infused with some extremely catchy guitar riffs. 
Sawayama explained that the song "mocks capitalism in a sinking world. Given that we all know global climate change is accelerating and human extinction is a very real possibility within our lifetime it seemed hilarious to me that brands were still coming out with new makeup palettes every month…" 
Some other honorable mentions would be "Paradisin'," an Alternative/Indie track with an upbeat, carefree feeling and "Akasaka Sad," a more gloomy, self-reflective song.
Although 2020 was a rough year for the entertainment industry artists still managed to put out music for their fans. Their music helped people get through the year, and made things feel more normal at a time where everything felt like it was ever changing. The albums we listened to were hard to rank due to them having different genres and elements. However all the albums we listened to were great and unique in their own way.