Student Profile – Sierra Lyster
If you know Sierra Lyster, you know she is a multi-talented athlete who is one of a kind. Lyster is a 16 year old junior at Rangeview who has an unconditional love for two things: her big brother and sports.
Her career in baseball started when she was only six years old, playing with the fellow young boys. However, she eventually made the switch to softball soon after. All her life, she has played softball and occasionally volleyball, alongside competing in gymnastics and dance when she was younger. Lyster plays softball competitively and considers the sport to be a major part of her life. Some of her family members have also played including her brother, Cody Lyster, who played baseball up until he passed away due to COVID-19 in April of 2020.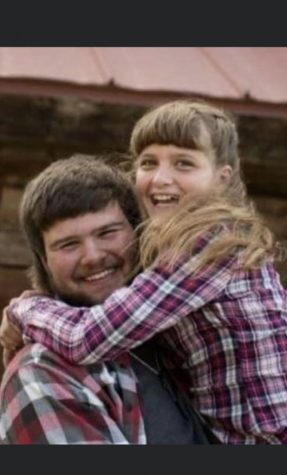 She enjoys hanging out with friends, baking, and babysitting in her free time. Some of her favorite achievements are from gymnastics in the form of medals and personal victories.
As difficult as it was after Cody's passing not just for the Lyster family but the Rangeview community as a whole, she says he's her biggest influence and why she continues to live her life in memory of him. Lyster even took it upon herself to teach herself how to play guitar after because it was something he had always wanted to do. "He meant everything to me and still does," she said.
Currently, Lyster is sidelined with a knee injury that happened while she was pitching during a game earlier this season, but she continues to support the team and looks forward to coming back to play, whether that happens to be this season or next.
Concluding high school, she hopes to follow in her brother's footsteps and go on to attend Colorado Mesa University in Grand Junction and potentially even play softball for the Mavericks. Before Cody's death, he studied up at CMU and her being able to receive an education there would be one of the many things she's done in his honor. "He may not be here, but when I'm on that field it's like he's there too."