Jungle Cruise: A Review
Disney recently released a new movie called Jungle Cruise. A fun and whimsy movie based off of Disneyland's well known, and controversial ride in California. On July 24th, 2021, Disney released the movie adaptation of the ride Jungle River Cruise. Already, fans had seen some problems with this. 
"Disney Parks announced in January that it was revamping the original Disneyland attraction after criticism of the ride's portrayal of Indigenous people," said USA Today writer Brandon Alexander.
Many people who rode the Jungle River Cruise ride, before it was a movie, believed that the character Trader Sam was a racist portrayal of indigenous people. After Disney received major backlash on this character, they removed him from the attraction.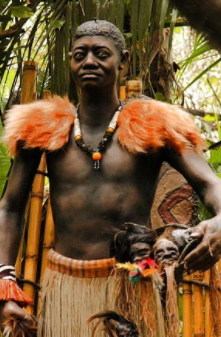 Most people, after hearing about the rides controversy, would think that Disney wouldn't want to make the attraction a Disney movie. But Disney went against the fans assumptions, and released the Jungle Cruise movie, with a different Trader Sam. 
Instead of using the racist, cannibalistic, original Trader Sam, they made him a powerful female. Now in the movie, she is a friend to the character Frank and Lily, and helps them on their journey to find the Tears of the Moon. The racist character change is not where the controversy ends. 
Over the years, many people have become comfortable with their sexuality. Everyone except Disney characters. After being called out for not having any LGBTQ+ characters, Disney again made a quick change.
In Jungle Cruise, Jack Whithall's character, MacGregor, has a very touching, but short scene with the character Frank about his sexuality. Many people found this heartwarming that they included someone apart of the LGBT community, but didn't like the fact that they couldn't even mention the word "gay."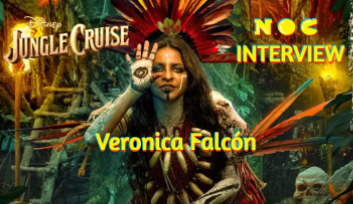 In the quick scene, Whithall's character states that his "interests happily lie.. elsewhere" after revealing that he rejected 3 proposals from 3 females. Dwayne Johnsons' character then raises his glass for a toast to "elsewhere."
That whole problem seemed to have died down when Johnson spoke about it in an interview, "What really mattered was the truth between two people, two human beings, sharing a drink and talking about the things they loved, the people they loved and who they are."
With all the controversy aside, the actual movie is a great family movie that parents, and kids, would deeply enjoy.
The movie is centered on an artifact called the "arrowhead" and the Tears of the Moon.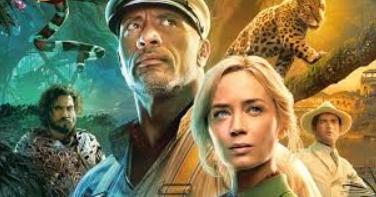 Blunt's character, Dr. Lily Houghton, and her brother Macgregor are on a big journey to find the Tears of the Moon to improve medicines all around the world.
Their journey includes theft, near-death experiences, and being hunted down by a German Prince. The movie also includes a small little love story between Lily Houghton and Frank Wolff.
Overall, the newly released movie checked all the boxes to be a good Disney movie. It has adventure, a sense of time and place, with the addition of some history (even if it's not very accurate), and a small love story. What else could a family ask for? 
However, not a lot of fans believed that the story was as good as the other Disney adventure movies it had been compared to. The rotten tomatoes score was 62% on the tomatometer. And not only was it just 62% on rotten tomatoes, on IMDb, the ratings were a 6.7/10. So overall, a lot of people didn't think the movie was to die for. But at least they didn't hate it. 
Personally, the critics were right. Out of 5 stars, I would give it a 3.5. The movie was a good movie if families are looking for something to watch for some quality time. But it wasn't as good as other classic Disney adventure movies.