Fit of the Week: Blessing Dimulu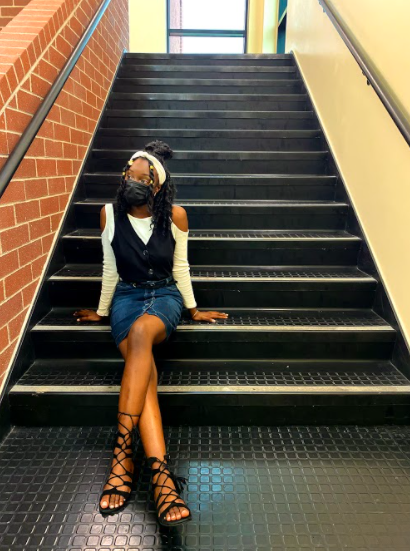 Senior — Blessing Dimulu — served this week's look with a black cotton vest over a white long sleeve, mini jean skirt, along with black lace up sandals and a white headband to match. 
When asked what influenced her style, Dimulu said, " I love looking at the style back then. I love how classy the ladies were. Also looking at old pictures of my mom when she was younger really inspires me to create some of my all time favorite looks." 
She would also say that she has a more "bold" approach when it comes to her outfits and fashion. A little trick Dimulu likes to take into consideration is opting for colors that compliment her complexion.