Afghanistan Update
While there are many other problems going on in the world, Afghanistan is still proving to be a very troublesome topic. The unseen and unheard of tragedies that have occured there in the past month are horrifying. From attacks that have injured US soldiers and civilians trying to evacuate to the many other crimes occurring in the cities. 
Kabul airport has been a very big part of the events in Afghanistan in the past month. It is being used as a center to evacuate citizens of Afghanistan who are trying to get away from the fighting. Just on August 26, 2021, two suicide bombers and gunmen attacked US soliders and Afghanistan citizens, causing the deaths of 60 Afghans and 13 US troops. Everyone is on high alert there at the airport.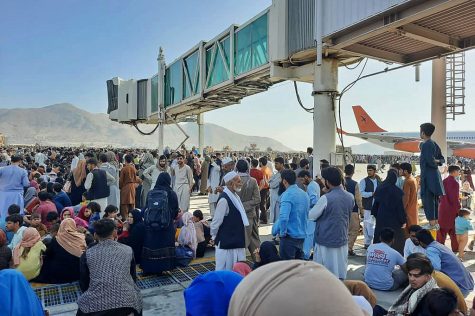 People such as ISIS haven't been the only ones attacking Afghanistan either. On August 29, 2021, after many hours of surveillance, a US drone fired upon a car believed to be carrying explosives, having the military call it the "righteous strike." After the New York Times started investigating and after many interviews, the US side of this story became questionable. After investigation, it came out that US aid worker Zemari Ahmadi was the driver of the vehicle. His travels were concluded to be him transporting colleagues to and from work. Analysis of the video feed showed that the military may have seen Ahmadi loading canisters of water into his trunk.