Gambling leads to only 11% wins in Colorado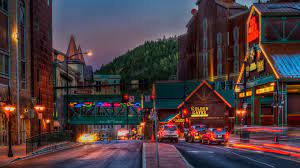 Gambling truly exists in our everyday lives in 2021. Whether people gamble on something going right in their life or gamble for their own gain, it is something almost unavoidable. When gambling for someone's own gain, it can become a huge problem.
The thrill of gambling or financial struggles necessitating it can affect almost everything around people. They can become addicted, losing financial stability, or it can negatively affect your relationships.
Just in 2019, the gambling industry brought in a total of $43.6 billion. Americans must wonder if this is the same sum of money that could have been used by the people gambling to help kids go to college, help people live comfortably, etc. Not only did the gambling industry bring in this huge amount of money, but, only 11% of Americans won when gambling. 
While there may be many cons to gambling, there are just a few positives that come from it. Since 1985, the Colorado Lottery has given $3.4 billion back to parks and other recreational areas. 
Just like America, Colorado has had its trouble with gambling too. The first year of legalized gambling on sports drew in $2.3 billion between May 1, 2020, and April 30, 2021. Not only did $2.3 billion come from less than a year of gambling, but it also came from a year where the state was in a pandemic like the rest of the world.
Gambling can serve as more than just wasting people's money, but also creating addictions. Gambling is considered to be the most common "impulse control disorder worldwide." It stimulates the brain's reward system just as alcohol or drugs can. And just as drugs or alcohol and drugs can destroy lives, so can gambling.