Monstober Nostalgia Lingers in the Air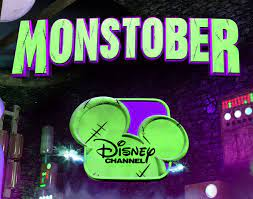 The day that October 1 hit every year, kids all around the country would run to their television screens. They all knew what this day signified, the beginning of Monstober. 
Annually, Disney Channel puts out an October special called Monstober, formerly known as Hauntober Fest, where popular shows and artists would release Halloween themed projects on the streaming service. Large shows at the time such as Zach and Cody, Jessie, or Shake It Up would have brand new episodes every week for the month of October where there was something that was attached to Halloween inside their episodes whether it be a crossover with another show, or even a spooky episode with famous creators outside the Disney fantasy. 
This part of the year was such a big part to many of the Raiders at Rangeview High School, or even this generation in general! 
"It gave me something to look forward to every year," said sophomore Alliyah Hernandez Mejia. "Because of the featured music videos, it helped me to be a better dancer." 
To some people this might be something that might be insignificant, but to other kids today, Monsotber made a mark on the whole holiday of Halloween in general. 
Some of the parts of this Disney Channel really stuck out to many kids. Take senior Aliana Pearson for example. When the subject of Monstober was brought up, she was overflowing with nostalgia and emotion from the memory. 
"Personally, my favorite part of Monstober was when they played the entire music video of Calling All The Monsters [China Ann McClain] over and over again," said Pearson.
The introduction that would play at the beginning of any new segment is also something engraved into people's brain that watched this program. 
This special hasn't aired on Disney Channel since the Coronavirus-19 pandemic and no statement on the future of Monstober exists. This is a problem because it is so disappointing that this new generation of children won't get to experience the thrill that today's tenneagers got to experience long ago. 
Upon learning of Monstober's disappearance, junior Edilawit Wolde exclaimed, "Man, they will never get to know how good Monstober was. That sucks!" 
With the popularity of social media and Youtube, television is slowly dying out so eventually all of the excitement that came from things like Monstober will just be a recollection that comes from distant memory. Keeping traditions like this is what will develop the generations to continue it, making sure they experience it as well.