Rangeview again looking for new football coach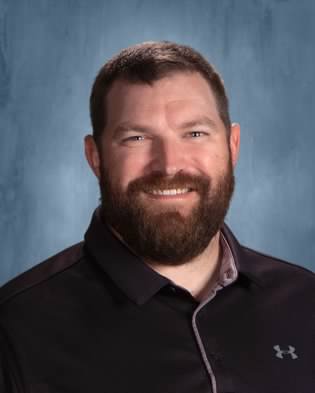 Two years ago following the unceremonious exit of Brandon Alconcel, football coach Mike Holmes accepted the head job at Rangeview. Now, Rangeview will be looking for a new coach again following Holmes' resignation this past week.
Holmes was hired in the fall of 2020 following the discovery that Brandon Alconcel had been coaching at Eaglecrest during the fall season while still holding the head job at Rangeview. With his first season at Rangeview being a Covid season, the hope around the program was that this year everything would go back to normal. 
As an up and down season continued in 2021 and things headed back to normal, Coach Holmes' focus was on his team, but as the season came to an end he was faced with a personal decision. Holmes knew he had to decide to stay as coach or resign to have more time with his eight year old son. For him, the choice was obvious. 
"I'm their biggest fan. I'm going to root for them and I see so much potential in these guys. They need more people in the student body, the more players the more successful they become," said Holmes. 
Holmes wanted to spend time with his family and even though Rangeview has a big part of his heart, his son needs his time. Holmes held the job for less than a calendar year and now, Rangeview will be looking for its fifth coach in nine years.
According to athletic director Shawn Palmer, Rangeview is already holding meetings with current staff and coaches to see what their next moves are and what the football coaching staff is going to look like next year. As of now, the position is open and there isn't a set plan other than finding the next head coach. 
Defensive coordinator Everett Bible is considered a strong up and comer in the coaching ranks and was a candidate for the job last time in addition to being a finalist for the Vista Peak. 
For the program's players it can be tough having changes and seeing their coach no longer be the man in charge.
"Anytime you have a coaching change it affects the team and I think we're taking it very seriously so that the program takes the right steps. The time with Coach Holmes was very short but I think we progressed in our time with him so we'll see where it goes and hopefully take some steps in the right direction," said Palmer.
Holmes finished 6-10 in his two abbreviated seasons with the Raiders following Alconcel's 8-22 mark over three seasons. Prior to Alconcel, former Gateway and Smoky Hill coach Justin Hoffman took over and guided the Raiders to a 7-13 mark. 
Hoffman was on staff in 2014 when longtime football coach Dave Gonzales was fired by former principal Ron Fay. Gonzales led Rangeview to a 68-54 mark, including an 11-1 finish in 2010, widely considered the best season in team history.
Many consider Fay's highly controversial decision to fire Gonzales two years before he was likely to retire the biggest reason for Rangeview's downturn. Fay eventually became the principal at Gateway three years ago and was forced to immediately retire as principal there this August. 
Regardless of all the changes through the years, the players found it surprising and were not prepared for the announcement. Current juniors will be playing for their third coach in four years next fall. 
"Honestly it hurts. Coach Holmes resigned for a good reason and I will never give him a problem for resigning," said first team all conference selection Austin Appiah.
 As of right now, the new changes in staff are still up in the air; but it should be interesting to see what happens next. As for Coach Holmes, he is not looking to become a new coach for quite a long time, but he will never say never because he doesn't know what the future holds.