Summer Walker: Still Over It Review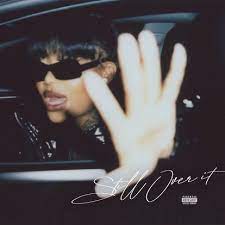 'Still Over It' is Summer Walker's 2nd studio album, released on November 5th, 2021. Summer released it as a follow-up to her debut album, 'Over It'. She manages to display her complicated and messy breakup with her recent ex-boyfriend, London on da Track, through the 20 songs on the album. Out of all 20, I decided to do a review on the Top 5. 
#5 Summer Walker – Unloyal (ft. Ari Lennox) [Official Audio]
Starting off the list we have Unloyal – ft. Ari Lennox. Throughout the song, Summer gives a simple and straightforward rundown of her breakup. In the chorus, she says, "I guess I'm unloyal, baby. I guess I'm untrue (yeah yeah). I guess I'm unloyal, baby (look). We'll call it what you want. I guess I'm unloyal, baby (Baby). I guess I'm untrue, oh. Guess I'm unloyal, baby (Baby). Oh, so call me what you want." With the chorus alone you can tell that she had some cheating allegations put upon her. 
6/10 broken hearts.
#4 Summer Walker – Ex For A Reason (Lyrics) Ft. City Girls 
Coming in at #4 we have Ex For A Reason – ft. JT from City Girls. Now this song gives a very different vibe from the rest on the album. It features City Girls, JT, which is guaranteed to be upbeat and hype. In the song, Summer talks about the exes that were involved with London. She also takes a shot on the zodiac sign, Cancers when she said, "Spin the block two or three times, I'll make sure all the cancer's gone." This line caused some questions to rise due to the fact that London is an Aries. 
7.5/10 broken hearts.
In third, we have 4th Baby Mama. This song left everyone in shock and surprised as she calls out London's mother in the intro. Summer said, "I wanna start with yo' mama, she should've whooped yo' ass. Know you ain't shit, but she don't care 'cause you lit. Paying for trips, cars, bags (bags), and bought the crib (crib). But she ain't never call you out. 'Cause she like the way that she live." She continues to throw blows at London and how he truly didn't fulfill his duty as a boyfriend and as a baby father. Summer also puts out that she had spent all of her pregnancy alone while he would be out all day and night. 
8.5/10 broken hearts
#2 Session 33
Creeping up behind #1 we have Session 33. This is a spin-off of Summer's song on her first album, Session 32. This song is different from the rest due to it only having an intro and one long verse. It gives a more raw and touchy feel as she elaborates on the things that went on in her past relationship. 
8.5/10 broken hearts
#1 Summer Walker – No Love ft. SZA (Lyrics)
Sitting at the #1 slot is No Love ft., the one and only, SZA. This song confidently made its way to #1 because Summer speaks on how she was basically blinded by the "love" she thought was there and how she would do so many things differently if she was given a second chance. In the first verse, Summer says, "If I had you back (Back). I wouldn't've did all that (That). I would've played it just how you wanted to play it. You didn't yet see my worth, so you try to play me.
But I was so in love, love." This was such a strong way to start off the song because it can be very relatable to a lot of people, especially dating in this generation. It's also safe to say that Summer Walker and SZA never disappoint together. 
10/10 broken hearts
Overall, the entire album was amazing and displayed such a raw and relatable scenario, especially when it comes to this generation's definition of 'toxic'. I strongly believe that this album represents so much more than a messy breakup, I see it as Summer Walker finally letting go of what's draining her and ultimately finding herself for the strong independent woman she is. That perspective is very important to acknowledge because nowadays there are so many women who settle for less and aren't aware of their self-worth.