Top 10 Christmas Cookies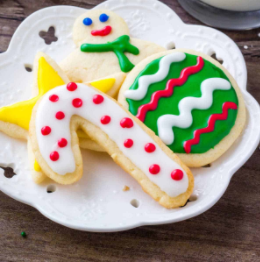 With Christmas right around the corner, everyone's mind is on either holiday parties or holiday treats. Here are the top 10 Christmas cookies.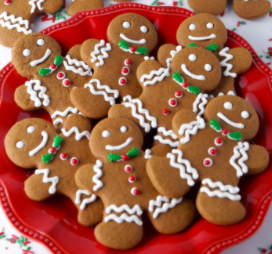 #10: GingerBread Cookies: 
Although these cookies are fun to make and very adorable to look at, they suck. The saying "the journey is better than the destination" was made for these cookies. Making gingerbread cookies is the fun part; after that, they aren't good.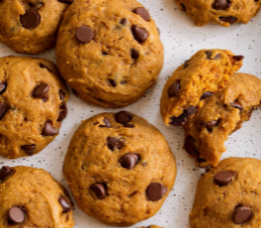 #9: Pumpkin Chocolate Chip Cookies:
These cookies don't necessarily taste bad. If someone likes pumpkin-flavored things, then these cookies are perfect. But they aren't Christmas cookies. They're more of a fall-themed cookie, not winter/holiday cookies.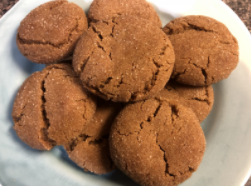 #8: Ginger Cookies:
Yes, these cookies look very appealing. When someone looks at these, they can imagine the sensation of them melting in your mouth. But although these "melt-in-your-mouth" cookies look pleasing, they taste like a softer version of a gingerbread cookie, without the cute little faces drawn on with icing.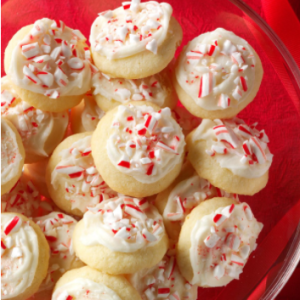 #7: Peppermint Meltaways:
Peppermint meltaways honestly look like the perfect holiday cookie. They have the festivity with the peppermint, and still a nice and sweet cookie. But with such a complex name like "peppermint meltaways" people probably get discouraged. If someone isn't the best at baking, they're going to look for something easy to bake, not something with the name "meltaway" in it.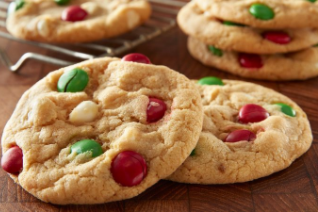 #6: M&M Christmas Cookies:
Nothing can go wrong with M&M Christmas cookies. They're like chocolate chip cookies, with a little bit of festivity. With the red and green M&M's, and just simple and sweet sugar cookie dough, it's nearly perfect. No one can mess up, or dislike these cookies.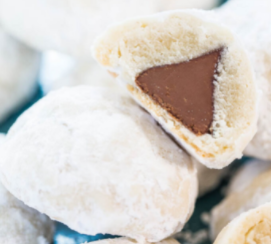 #5: Chocolate Kisses Snowball Cookies:
These cookies match the season. With little to no snow currently in Colorado, snowball cookies are the perfect replacement. Not to mention they taste like heaven with the surprise Hershey kiss in the middle of the powdered sugar cookie.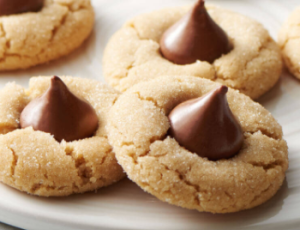 #4: Peanut Butter Blossom:
Peanut Butter Blossoms just resemble Christmas. Every family has these during their Christmas Eve party. They taste like Reese's cookie, with a perfect mix of the peanut butter cookie, and the adorable Hershey's kiss delicately placed on top.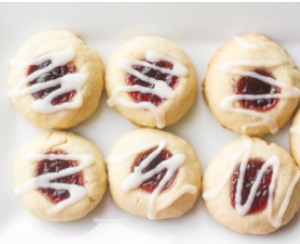 #3: Jam-Filled Thumbprint Cookies with Almond Glaze:
These cookies are easy to mix and match with. There are so many different jams in the world. If the raspberry jam isn't everyone's favorite, that's fine. Just adjust the recipe to have strawberry jam or blueberry, any jam will work. It's all a delicious mixture with the almond glaze and shortbread cookie.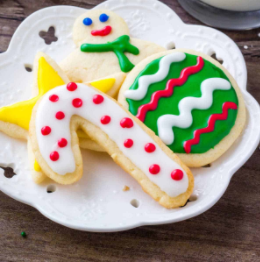 #2: Sugar Cookies with Royal Frosting:
These cookies are windowsill approved. During the Christmas season, these cookies are displayed for everyone's eyes in every baked goods shop. They're so popular, they probably even sell them in Target. Not to mention, they're not that difficult to bake at home. With all the creative freedom in the world, people can make angry Santas or candy canes with different designs. These cookies are perfect for the Christmas season. 
#1: Spritz Cookies: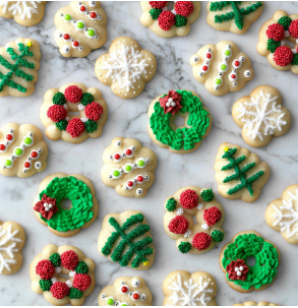 Spritz cookies are 100% number one for multiple reasons. First of all, if creativity isn't someone's sweet spot, then spritz cookies are perfect. The only steps it takes to make them are putting all the cookie dough together in the "spritz cookie press" and choosing the best design. The dough can be many different colors, and there are a bunch of Christmas designs that include a Christmas tree, a wreath, a star, and a snowflake. The only decorating needed is to add sprinkles and frosting if you would like. But if sprinkles and frosting still involve too much creativity then the cookies taste fine on their own.