Ranking Papa Louie Games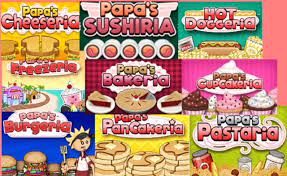 A hit game series for Gen Z growing up, Papa Louie had a strong grasp on us all, but picking the best one has always been impossible. Now it's time to settle the debate with rankings from Gen Z themselves.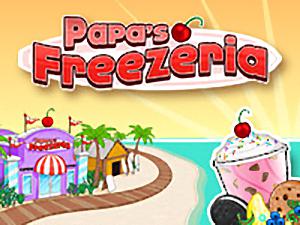 1. Papa's Freezeria
It's the game of the Papa Louie Restaurant series but it's rightfully the best. Papa's Freezeria takes place on the island of Calypso where either worker Penny or Alberto has to fulfill sundae orders given by various customers with increasing difficulty. The game was officially released on August 5, 2011.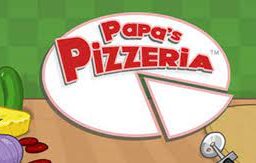 2. Papa's Pizzeria 
Set in Tastyville, a town located in the game where the main worker Roy has to run the pizzeria for his uncle Papa Louie while he's gone. With customers used to his uncle's style of pizza, Roy has to master the four stations of the game to create the best pizza until he reaches the best pizza chef.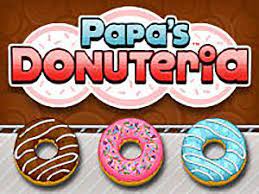 3. Papa's Donuteria 
As one of the newer restaurants in the franchise, Papa's Donuteria doesn't really hit the mark but with a lot of creative liberty, this game is better than the others. Taking place in a town called "Powder Point" (I know, ironic right?) a roller coaster called the "Sky Ninja"  breaks, and the person working it has to find a new job. The objective of the game is to work at the Donuteria cooking and decorating donuts until the roller coaster works again.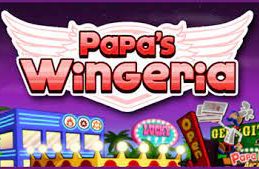 4. Papa's Wingeria 
Playing as either Chuck or Mandi you win an all-paid expense trip to Starlight City where you find out you're the new owner of Papa's Wingeria and you have to keep picky customers satisfied. You have to go through the process of taking orders and making the wings while being graded on the presentability of the plate. The game was officially released on June 13, 2012.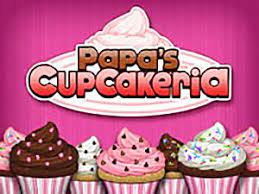 5. Papa's Cupcakeria 
Carnival-like crazy customers, a bombardment of orders, and being judged on presentation, what more could be wanted. Characters James or Willow get into a car accident where they have to work off their debt to Roy at his cupcakeria. The objective of the game is to make cupcakes that satisfy the customers.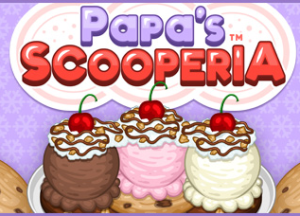 6. Papa's Scooperia 
While sightseeing in Oniontown, your character loses all of their belongings as well as their money. While stranded, Papa Louie offers a solution that's beneficial for them both, which is to work at his ice cream shop baking and making sundaes.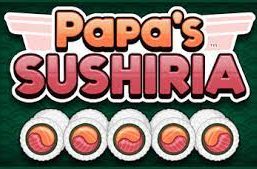 7. Papa's Sushiria
Taking place in Sakura Bay, the default characters Matt and Clover are the winners of Papa's Next Chefs 2016 where they have to turn an underwhelming restaurant into an extravagant eye-catcher, having to perfectly cook and season sushi rolls as well as mix and serve a variety of bubble teas.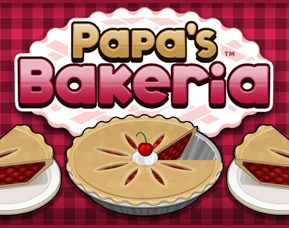 8. Papa's Bakeria
Officially released on March 14, 2016 Papa's Louie celebrates his 10th anniversary of the opening of his most popular restaurant. Needing more workers, a character of your choice is hired to take on the difficulties of the busy restaurant and bake pies of different assortments to perfection.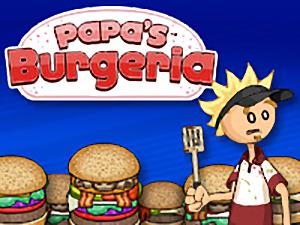 9. Papa's Burgeria
Crazy customers and crazy burgers. Playing as either Marty or Rita having to cook and serve the craziest burgers in Burgerburgh.  The objective of the game is to go up in ranks and become a burger-making master.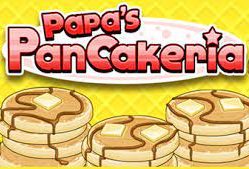 10. Papa's Pancakeria 
After losing your pet, you get a call from Papa Louie saying he's been taking care of your pet at his pancakeria. After arriving at the restaurant, you find your pet and a note saying that you have to run the restaurant while Papa Louie is away. The objective of the game is to run the pancakeria to the best of your ability until Papa Louie comes back.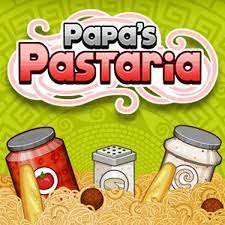 11. Papa's Pastaria
Planning to attend a wedding in Portallini, a character of your choice, either Dawn or Utah is unable to find room to stay at for the wedding when suddenly there's a room available at Papa Louie pastaria. In order to stay there, you must enlist to work at Papa Louie's restaurant, cooking pasta until after the date of the wedding.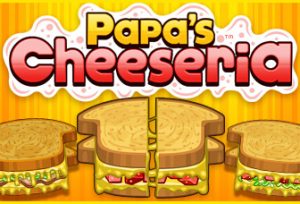 12. Papa's Cheeseria 
One of the least notable games of the series, Papa's cheeseria has the basic concept of preparing the perfect grilled cheese sandwiches for a variety of different customers and increasing difficulty of satisfying them. The game was officially released on June 10, 2015.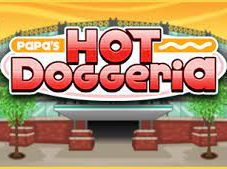 13. Papa's Hot Doggeria
Ranked as number 13 with poor execution of a storyline, Papa's Hot Doggeria is a sports-themed game where a character of your choice works at Papa Louie's Hot dog stand in order to watch the baseball game they couldn't get tickets for, having to work hard to please customers in the end.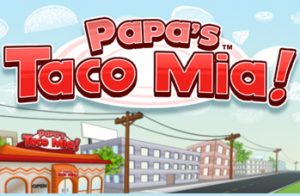 14. Papa's Taco Mia
The least favorite game of the series-concept of making tacos. With the storyline of winning a taco-eating contest and getting awarded the keys to Papa Louie's taco shop, the objective of the game is to open the best taqueria that pleases the customers and a food critic.