Aiden Ramirez is Going to the Unified Cup
Rangeview's very own Aiden Ramirez will not only be representing the school, but the entire country at the Special Olympics Unified Cup. Ramirez was selected to be part of Team USA for soccer, a grand honor considering that only 600 athletes from over 31 nations were chosen to participate.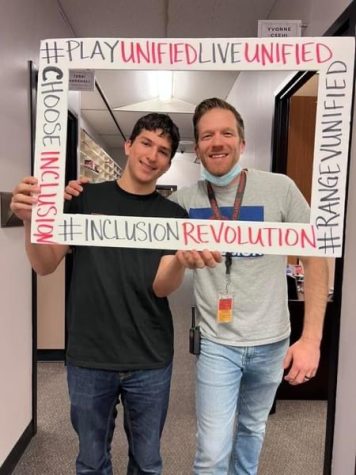 The Unified Cup will take place later this summer from July 31-August 6 in Detroit, Michigan. It's a uniquely inclusive event that has teams composed of students with and without disabilities who play alongside each other.
Although this is a remarkable feat, Aiden has had many accomplishments throughout his athletic career. In addition to soccer at Rangeview, he participates in Unified basketball, where he is known for sinking 3 point shots at almost every game, including the time the Unified team played on the Ball Arena court during the halftime at the Denver Nuggets game.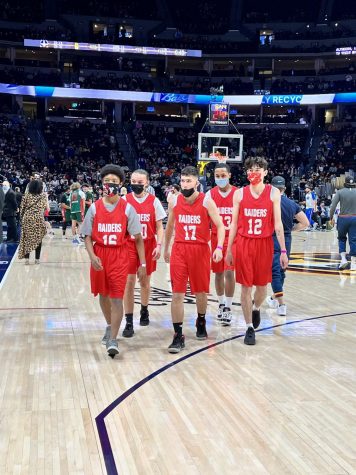 Aside from his impressive athleticism, Aiden also embodies the more important qualities of an athlete. Coach and teacher Ms. Warner stated, "He has learned how to play to the level of his opponent so that everyone on the field, including his opponents, feel challenged, but also like they are capable of success. Even when he is playing a very competitive game, he remembers that the most important takeaways from each game are his effort, his attitude, and his sportsmanship."
Ms Warner isn't the only one who has noticed Aiden's kind qualities. Senior and Unified partner, Dani Volden, says, "I've really seen Aiden grow into a leader both on and off the Basketball court. He brings a certain charisma to the Unified program and knows how to make everyone laugh. I can tell he's also very passionate about Unified and understands its impact."
Aiden is a natural at any sport he tries, however, his athletic ability wasn't always spotlighted, saying that before the Unified program, he felt excluded from activities and it made him want to quit. Now, Aiden is rightfully in the spotlight and is able to share it with others and make them feel included as well. 
Although he's a multisport athlete, his favorite thing about each one remains the same, "I love meeting new friends," says Aiden, adding that meeting his teammates is what he's most excited about for the Unified Cup.
Watch Aiden compete for Team USA this summer and send him your support!