Steve Lacy's Downfall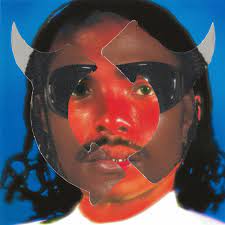 The summer album Gemini Rights, released on July 15th, 2022 by RCA Records is an R&B/soul album sung and produced by Steve Lacy. It's his second studio album following Apollo XXI and features artists such as Foushee and Matt Martians. It is about Lacy breaking up with his boyfriend and the emotional turmoil he dealt with after, having 10 songs that describe his emotions as he deals with his boyfriend and other lovers. As an avid Steve Lacy fan (I'm literally his #1 fan ever) I felt deep anticipation for the album as I'd been waiting for new music from him for a long time. After listening to the album multiple times, I have formed opinions and have decided to rate Gemini Rights and all of its songs. Without further ado, here is my list ranking the songs in Gemini Rights: 
1 Sunshine (feat. Foushee): I love all 4 minutes and 53 seconds of this song so much. This song, debuting on July 13th, 2022, two days before the release of the Gemini Rights album, is a neo-soul single by Steve Lacy in collaboration with Foushee. Both Lacy and Foushee trade vocals on a beautifully orchestrated track with an easygoing tone, yet it covers the topic of Steve Lacy's breakup and how he still loves his ex-lover. The colorful tone of both the video and song make it easy to dance to, yet the lyrics are also relatable in many aspects. Overall it's my favorite song on the Gemini Rights album because of its perfect beat execution that just makes me want to dance, but listening and analyzing it closer fills me with a bit of somberness. It's an emotional roller coaster that I want to ride. 
2 Helmet: Helmet is so wonderful and amazing. The interesting and fun backtrack mixed with Lacy's amazing vocals make this song "worth all your while".  It's so fun to listen to and picks up the pace of the album after the slower song, "Static." The progressions of the song mixed with the harmonies of Lacy's vocals make this song so enjoyable, as it has that "Steve Lacy Moment" where the song goes from good to outstanding. All of this culminates into one of the greatest songs on the Gemini Rights album. 
3 Give You the World: Steve Lacy's vocals in this song sound like smooth honey; as if though it was being whispered into your ear. Throughout the whole song, we are met with a stunning strum of the guitar and a dreamy bell-sounding instrument that makes you feel as though you're looking at a starry night sky. It's such a beautiful song that reminds you of the beauty of love; the perfect end to a great album. 
4 Mercury: I remember I heard snippets of "Mercury" from his concerts before it officially released,  but the day it dropped I woke up excited. I was anticipating the song for so long and was so elated to finally listen to the whole thing. I blasted my speaker the morning it was released and danced to the Brazilian Bossa Nova beat, and then I listened to it on repeat throughout the day. I never got tired of listening to it and I still love listening to this track to this day.
5 Amber: "Amber" is a lovey-dovey sounding track about Lacy reminiscing on his past relationship, but also wishing he never met that person. In the background is a gospel that sings alongside Lacy, making the song feel grandeur at times, but also sounding like the feeling of reading a storybook. It hooks you in with the slow vocals and instruments, and that grows into a song that continues to hook you in with its background vocals. It's a great song, but the only downside is after a little it gets repetitive after a while. 
6 Buttons: In the words of Kalaya Carroll, a Junior at Rangeview High School, "Buttons made me shake that… like it was moving…" which is the perfect descriptor for this song. It's slow and romantic, but also easy to move along to. It makes you feel a feeling of love and also promiscuity; the musical personification of a smirk. It's as satisfying as pressing a bunch of buttons. "Buttons" is nice and slow, and overall, a very good song.
7 Static: WOULD YOU BE MY GIRLFRIEND BABY!!!!!  "Static" is the opening track on the Gemini Rights album and sets the tone well. It's moderately slow and presents the theme of the whole album and the upcoming songs. The backtrack is smart as it contains a nice use of static, and the guitar is very whimsical. It's a good start to the Gemini Rights album. 
8 2Gether (Enterlude): This little enterlude featuring Matt Martians is very charming and nice to listen to. It's a short bridge with softly played instruments and reverb on the vocals. It just puts you in a lovey-dovey mood and fits the tone of the album while also being the perfect bridge to the latter half of the album. This could've been a great full-length song, though, especially because Matt Martians is so talented. 
9 Bad Habit: Bad Habit blew up completely and became very mainstream. Although it isn't bad as I used to really like it, it was overplayed way too many times and I slowly started to grow tired of it. I really like the latter half of the song though, and that's the only reason I continue to listen to it now. It's great that it put Lacy in the spotlight, but it just got overplayed. The song is great; but not after your 500th time listening to it. 
10 Cody Freestyle: In my opinion, "Cody Freestyle" sounds like the waiting screen when you're waiting for a movie to start. The song sounds boring for its whole duration and never has that "Steve Lacy moment" where the song suddenly gets interesting. The whole song sounds the same the entire time ,and although I like the lyrics, as a kind of diss on his ex-boyfriend, the song was a skip. Although the song isn't bad, it's just really not very standout or interesting. 
And that is my official (and objective) opinion ranking all the songs on Gemini Rights. To be honest, though, this album does not compare to Apollo XXI and his other projects, Steve Lacy's Demos and The Lo-Fis. In my opinion, the storytelling of Gemini Rights is top tier, but the songs aren't as memorable as the ones on his past albums. There was a certain charm to the amateur Lacy songs that he produced on his iPod, and that charm carried into Apollo XXI ,but that same charm isn't in the Gemini Rights album. I rank Gemini Rights 7.5/10 overall. I enjoyed it, but it was far too underwhelming. 
Also, I just have to say this… I HATE YOU STEVE LACY. I wanted tickets to go to his concert so bad… but they were sold out in literal seconds. Now resellers are selling them for quadruple the original price. In addition to this, the venue he is performing in is minuscule (Ogden Theater). He could have instead scheduled a bigger venue, both making him far more money and allowing many more fans to see him perform. It's far more annoying considering the people who bought tickets are most likely people who only know Bad Habit and Dark Red. I swear, if I see videos of the concert and hear that they only sing his popular songs, I will be a bit mad. It should've been me who got a ticket, I DESERVED A TICKET. Steve Lacy and his team failed at giving actual fans the chance to buy a ticket. Mostly I'm just bitter… but I still do think Lacy and his team could have done much better with handling the sales of tickets to his concerts.