Top 5 Songs From Omar Apollo: IVORY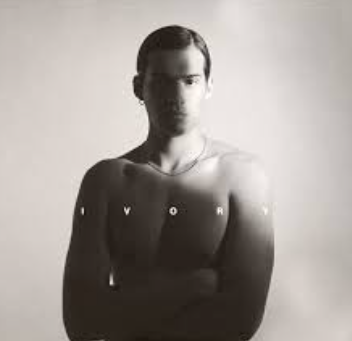 IVORY is the 4th studio album by American English-Spanish singer-songwriter, Omar apollo.The album was released on April 8, 2022, through Warner Records and is filled with beautiful Tracks about heartbreak and the recovery process Something that personally never gets old to listen to. It includes guest features from Daniel Caesar to Kali Uchis. It also features songwriting from Sean Leon, Maria Alejandra Osorio, and Daniel Caesar as well. The album consists of 16 songs and will be reviewing the top five. 
#5 Omar Apollo-Tamagotchi (Official Video)
Starting with #5 We have Tamagotchi. This song made it into the top five for its upbeat, vacation-like song. Along with the confident beat, this song is about how everyone strives, dreams of going from Rags to Riches, how his career has led him into a big opportunity and finally being able to afford things that he wouldn't have been able to receive and is now flaunting his material items that he has worked so hard to get.
#4 Omar Apollo-En El Olvido (Official Visualizer)
Coming at #4 is En El Olvido.This song will especially hit home with Mexican Americans because of its mariachi influence. Like many old songs Omar goes on about how obsessed he is with the idea of being in love and the extent he would go for his efforts to be noticed.
#3 Omar Apollo-Evergreen (Official Visualizer)
 Evergreen is deep and hurtful; a song that truly anyone can relate to. Omar starts talking about insecurities he faces when a guy leaves him for another girl, which in his eyes he feels as if maybe his body wasn't good enough or that if he tried harder the guy he loved wouldn't have left him. Then he goes on to talk about how much he tries to be loving and compassionate and mentions how much better he knows this guy than the girl he was picked over and how she has an advantage simply because she is female. I feel like this can be really relatable for anyone in the LGBTQ+ community and for people who have given their best efforts in relationships but simply just can't make it work.  
#2 Omar Apollo-Go Away (Official Lyric Video) 
Trailing behind #1 is Go Away. Like most goodbyes, it ends in pain and regret, "I know this feeling's not a crime You said you feel it all the time But if you had to go away again I just don't see you enough" This song is about the all too well known feeling of leaving a loved one.
#1 Omar Apollo-Bad Life Feat. Kali Uchis (Official Audio)
Sitting at number #1 is Bad life. Much like his other songs fans are able to connect with the heartbreaking feeling of a significant other cheating on us, but something even more relatable for us is the feeling of Revenge and Letting go. Essentially this song is about reflecting on a past relationship and realizing that the person you used to be with didn't deserve anything from you and took advantage, therefore they can "go have a bad life".