Haunted Houses in Denver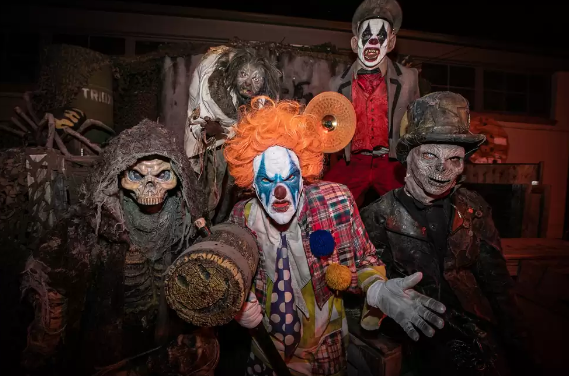 13th Floor Haunted House Denver: This classic haunted house is located at 3400 E 52nd Ave, Denver, CO 80216 near Commerce City. It's about a 25 minute drive from Rangeview High school. Many of the reviews state that every year is always different including multiple jump scares, themed rooms, and animatronics, and the activities other than the haunted house are a must-see! The tickets vary in price depending on the day. 
World's Scariest Haunted House in Denver: This haunted house in Littleton–which is a little farther away coming at nearly a 38 minute drive from Rangeview–has its name for a reason. The reviews are at an average of 4.2 stars and many people state that the price and the wait was all worth it for the amazing scares they had. The tickets are around $20 and the wait times depend on when you get there.
Horror Theater Haunted House: This haunted house is first come first serve, no need to pay for tickets. They originally started just decorating their house with lights, then they wanted to turn it into a complete haunted house. The reviews are at 5 stars, and it is located at 4504 S Independence St, Denver, CO 80123.  In just under 40 minutes from Rangeview, you can have the scare of your life.
Haunted Field of Screams: With another 35 minute drive this haunted house comes up at the top of everybody's list. It is an outdoor cornfield mixed with live jump scares and people love it. The ticket prices vary depending on the days, like the 13th floor, and the line moves pretty quickly. It would be a great weekend plan with friends!