Gun violence is OUR reality
Feature Photo By: Ruth Mesfin- Sophomore Samrawit Kopessa reads a book in the library before having to call her parents to escort her out of the building after being on secure perimeter. The following day almost half a million students in Colorado didn't return to school.
Gun violence has torn this country apart little by little; killing innocent lives and robbing them from their future.
In the month of March, there have been two heartbreaking attacks internationally. The first being a school shooting in an elementary school in Brazil, killing five students and two school officials. Then two days later, there was a New Zealand's terrorist attack on the Muslim community killing 50 people – the youngest being three years old.
Ermias Asghedom more commonly known as Nipsey Hussle passed away after being shot six times in front of his clothing store at the age of 33 in March. He was a father, a husband, a son, and an influencer in his community. Many people and celebrities across the world have mourned his loss and sent prayers to his family.
Colorado Schools — more specifically the Denver Metro Areas — were closed due to a threat involving a woman who was inspired by the Columbine Shooting, which hit its twenty year anniversary.
Just recently, there was a school shooting at STEM School Highlands Ranch injuring 8 students and killing one.
All these incidents, there was a gun involved. A gun that was used to take the lives of innocent people, in a blink of an eye.
According to EveryTown, every day 100 people die and each year about 36,383 people die from gun violence. Just in the U.S. alone, about three million children witness gun violence every year- firearms being one of the leading causes of deaths for black children and teens. Additionally, about "58% of adults or someone they care for has experienced gun violence in their lifetime."
Deaths caused by a gun every year
Law Enforcement: 496 killed; injured 1,350
Suicides: 22,274 deaths
Homicides: 12,830 deaths
Samrawit Kopessa, a sophomore attending Rangeview says, "It's hard knowing that our society today has to fear the idea of getting shot or dying because of gun violence or police brutality. Even at Rangeview, we had a serious threat that really affected my friends and family because of how close we were in danger."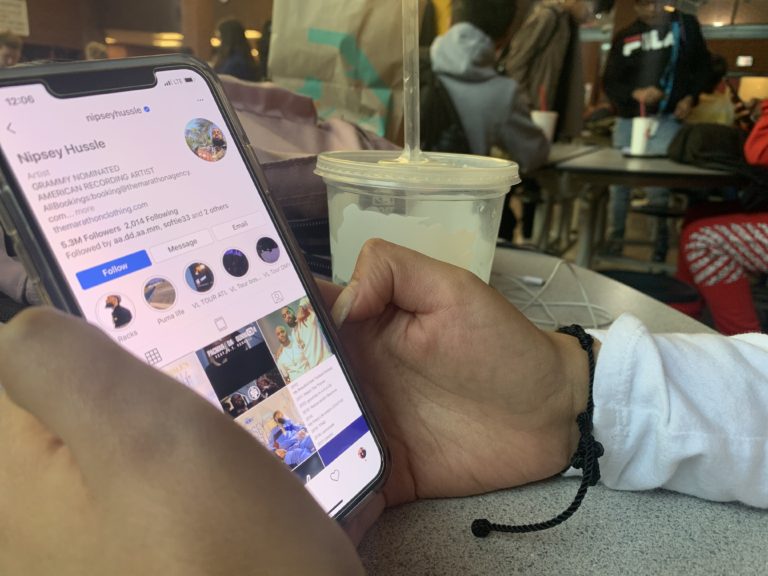 What's being done now?
To limit the amount of gun violence, many people may say having stronger background checks, raising the age limit even higher, and stricter gun laws will end the violence across the country; but how effective is it really?
Sophomore Debani Estrada says, " Honestly I don't think there's a way to end gun violence especially since it been a problem for a while now. People started normalizing it and there hasn't been any drastic change done to help the country heal from these incidents."
Many students agree with Estrada expressing that fact that it's the same story just a different name. Recently in Colorado Governor Jared Polis signed House Bill 177, also known as the "red-flag bill", that temporarily removes firearms from those that authorities believe are at high risk of harming themselves and others in their community. This bill will become the most significant gun-control law potentially passed since 2013. The red-flag bill has already been enforced in states like California, New York, Oregon, Florida, etc. The "red-flag bill" is estimated to take effect on January 1st of 2020.
Spanish teacher Ms. Kay says, " I'm for this bill for a variety of reasons. If you think of the girl yesterday, she clearly had a mental issue. She wasn't okay emotionally and mentally, that would've been a situation where this person is mentally unstable, and the gun needs to be removed."
Enforcing change in our society to stop these devastating attacks doesn't have to wait for Congress to pass a bill. Within the community, there are many ways to reach out to a trusted adult whether it's anonymous or not. If you want to prevent harm occurring in the community report any concerns to Safe2Tell.