Top 20 Halloween Movies to Watch on Netflix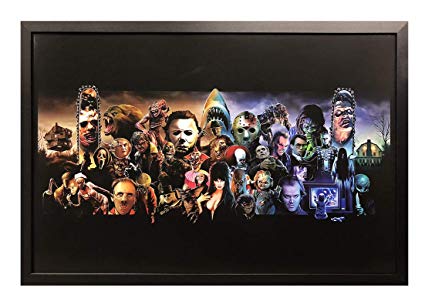 With there being a lot of snow and temperatures dropping, there isn't a lot to do on Halloween. If you have a Netflix account and motivation to watch some movies, then grab some hot chocolate, get comfortable, and prepare to get scared with this top 20 list of Halloween movies on Netflix.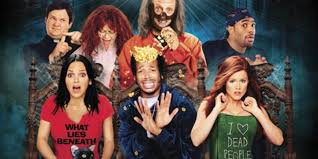 With an IMDb rating of 5.3/10 and a Rotton Tomatoes score of 15%, Scary Movie 2 comes in last on this list. It is a 2001 horror-comedy film. It is the second film in the Scary Movie franchise. The film stars Anna Faris, Regina Hall, Shawn Wayans, and Marlon Wayans (all who reprised their roles from the first film, despite their characters having seemingly been killed off), as well as Tim Curry, and David Cross. 
The Scary Movies are parody movies that make fun of slasher films. As the extension of the first film, Scary Movie 2 has the actors make fun of iconic classics such as "Poltergeist" and "The Exorcist", as well as movies like "Hannibal" and "The House on Haunted Hill." This movie will keep you laughing from beginning to end.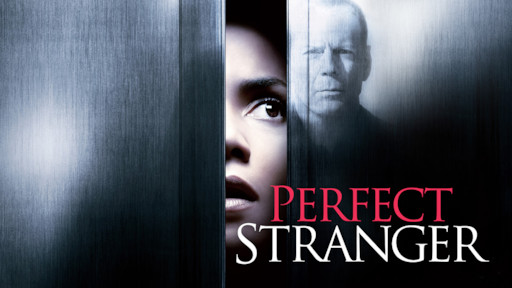 The thriller starring Halle Berry as Rowena Price and Bruce Willis as Harrison Hill, has an IMDb rating of 5.7/10 and a Rotton Tomatoes rating of 10%. The film is about an investigative journalist —Rowena Price — who goes undercover to investigate the advertising executive whom she believes is responsible for the murder of her best friend. Using a pseudonym and the techniques that earned her a string of scoops, she hunts for the missing piece of evidence that will link him to the murder. However, before long she is drawn into a deadly web of deceit. 
"Interesting!" said online reviewer Shawn. "It really twisted into an amazing ending as well. To begin with, I wasn't sure if I wanted to keep watching, but it hypnotized me. Amazing."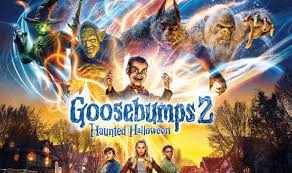 With an IMDb rating of 5.6/10 and a Rotten Tomatoes rating of 48%, best friends Sonny — Jeremy Ray Taylor — and Sam — Caleel Harris —  collect junk in an old house one day and end up meeting Slappy. Slappy is a mischievous talking dummy from an unpublished "Goosebumps" book written by R.L. Stine. In hope to start his own family, Slappy kidnaps Sonny's mother and brings all of his ghoulish book friends back to life — just in time for Halloween. As the town becomes overrun with witches, monsters, goblins and other mysterious creatures, Sonny recruits his sister, Sam and a kindly neighbor to save Sonny's mom and foil Slappy's plan of taking over the town.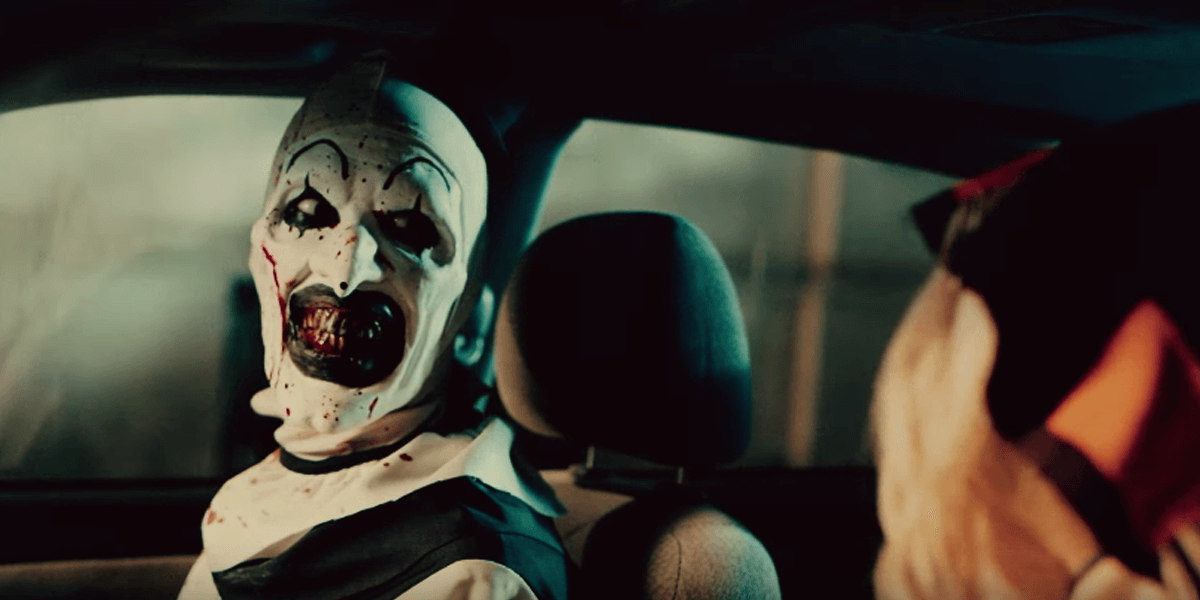 Terrifier is a slasher film starring Jenna Kanell, Samantha Scaffidi, David Howard Thorton, and Catherine Corcoran. The movie, having an IMDb rating of 5.6/10 and a Rotten Tomatoes rating of 67%, is about a homicidal clown — Art — that terrorizes and kills victims in an apartment building on Halloween night. Two friends, Tara and Dawn, leave a Halloween party and drunkenly wander back to Dawn's car. This is where they first notice a strange man dressed in a clown costume. The man, Art the Clown, follows them into a nearby pizzeria. The restaurant owner soon roughly escorts Art from the premises for smearing feces in the bathroom. The girls return to their car, where they discover that one of the tires has been slashed.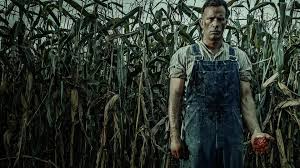 The movie rated 6.3/10 on IMDb and 90% on Rotten Tomatoes, 1922, is based on Stephen King's novel 1922. This 2017 film will leave you on the edge of your seat. In the film, Wilf (Thomas Jane) is a farmer living in Hemingford Home, Nebraska with his wife, Arlette (Molly Parker) and their 14-year-old son Henry (Dylan Schmid). Wilf and Arlette have been arguing over whether to sell the land Arlette recently inherited. Arlette wants to sell out completely and move to Omaha to open up a dress shop. Wilf, who despises city life and wishes to retain the land, is strongly opposed. They discuss divorce and Arlette is adamant that Henry will come with her. Wilf decides to convince Henry to help him murder his mother in order to prevent losing his land and his son, holding Henry's love interest Shannon (Kaitlyn Bernard) at stake, reminding his son that his mother, who speaks ill of their romance, would be splitting them apart. Henry reluctantly agrees to assist his father in carrying out the murder.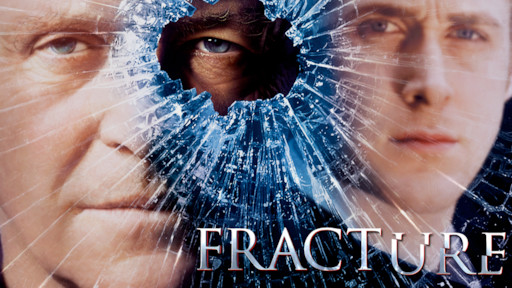 In this Anthony Hopkins film, Willy Beachum (Ryan Gosling), a hotshot prosecutor, is about to leave his post for a lucrative job at a private law firm when his boss (David Strathairn) hands him a seemingly open-and-shut case. Ted Crawford (Anthony Hopkins) tried to kill his wife with a shot to the head and is defending himself in court. All hope for a quick and easy trial fly out the door when Ted proves to be a more cunning and devious adversary than Willy anticipates. 
This film goes through many twists and turns and shows you inside the mind of a serial killer. It was given an IMDb rating of 7.2/10 and a Rotten Tomatoes rating of 71%.
"Fracture is a suspense gem! Well written twists and great acting," said audience reviewer Selma Kelly. "Gosling rules the screen as always and Ros Pike is exquisite. It's L.A. Law on steroids."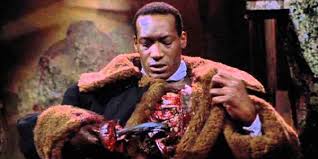 This 1992 film is about a skeptical graduate student — Helen Lyle (Virginia Madsen) — who befriends Anne-Marie McCoy (Vanessa Williams) while researching superstitions in a housing project on Chicago's Near North Side. From Anne-Marie, Helen learns about the Candyman (Tony Todd), a knife-wielding figure of urban legend that some of her neighbors believe to be responsible for a recent murder. After a mysterious man matching the Candyman's description begins stalking her, Helen comes to fear that the legend may be all too real.
The legend claims that Candyman was smeared with honey stolen from an apiary, prompting the locals to chant "Candyman" as hungry bees stung him to death. He can be summoned by saying his name five times while facing a mirror, whereupon he will murder the summoner with a hook jammed in the bloody stump of his right arm. 
This movie was given a 6.6/10 IMDb rating and a 74% Rotten Tomatoes rating.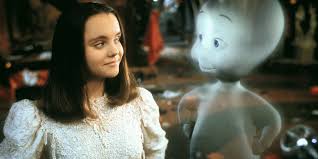 With an IMDb rating of 6.1/10 and a Rotten Tomatoes rating of 46%, the 1995 movie based on the 1930's character Casper is a realistic take on a kid-friendly paranormal encounter. In the 1930's, Casper was named the "friendly ghost" for his child-like features and attitude. He is not like you stereotypical scary, evil poltergeist that you think of when you hear the word ghost. 
Casper (voiced by Malachi Pearson) peacefully haunts a mansion in Maine. When ghost specialist James Harvey (Bill Pullman) arrives to communicate with Casper and his fellow spirits, he brings along his teenage daughter, Kat (Christina Ricci). Casper quickly falls in love with Kat, but their budding relationship is complicated not only by his transparent state, but also by his troublemaking apparition uncles and their mischievous antics. By the end of the movie, viewers get to see the strengthening of the relationships and how important those relationships are.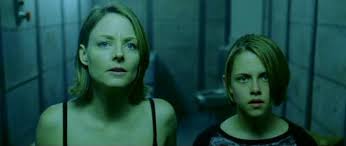 With its 6.8/10 IMDb and 75% Rotten Tomatoes rating, Panic Room represents the irrational fear of your house being intruded and the fear that you are ultimately going to die.
Trapped in their New York brownstone's panic room, a hidden chamber built as a sanctuary in the event of break-ins, newly divorced Meg Altman (Jodie Foster) and her young daughter Sarah (Kristen Stewart) play a deadly game of cat-and-mouse with three intruders – Burnham (Forest Whitaker), Raoul (Dwight Yoakam) and Junior (Jared Leto) – during a brutal home invasion. But the room itself is the focal point because what the intruders really want is inside it.
The movie gives really shows you the fear one may have while going through a situation like this.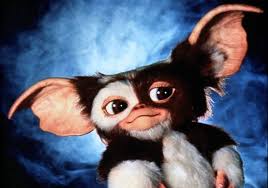 As one of the more iconic classics, Gremlins come in at number 11 on this list. Its ratings don't disappoint; with and IMDb of 7.3/10 and a Rotten Tomatoes rating of 84%. With cast members including Phoebe Cates, Zach Gilligan, Howie Mandel, and Corey Feldman, this movie will give you chills and leave you wanting more.
The movie is about a gadget salesman is looking for a special gift for his son and finds one at a store in Chinatown. The shopkeeper is reluctant to sell him the `mogwai' but sells it to him with the warning to never expose him to bright light, water, or to feed him after midnight — the three very important rules to follow. All of this happens and the result is a gang of gremlins that decide to tear up the town on Christmas Eve.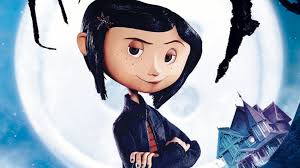 Coraline is an animated movie that looks at the idea of an alternate reality. For being a children's movie, it definitely has its scary aspects. It has an IMDb rating of 7.7/10 and a Rotten Tomatoes rating of 91%, making it one of the top-rated children's "horror" movies. 
While exploring her new home, a girl named Coraline (Dakota Fanning) discovers a secret door, behind which lies an alternate world that closely mirrors her own but, in many ways, is better. She rejoices in her discovery, until Other Mother (Teri Hatcher) and the rest of her parallel family try to keep her there forever. Coraline must use all her resources and bravery to make it back to her own family and life and to save her eyes.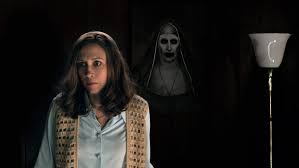 In this film, director James Wan creates the sense that you are being watched and that someone or something is behind you. Its 7.5/10 IMDb rating and 85% Rotten Tomatoes rating don't disappoint Wan's intentions of leaving you paranoid. 
In 1970, paranormal investigators and demonologists Lorraine (Vera Farmiga) and Ed (Patrick Wilson) Warren are summoned to the home of Carolyn (Lili Taylor) and Roger (Ron Livingston) Perron. The Perrons and their five daughters have recently moved into a secluded farmhouse, where a supernatural presence has made itself known. Though the manifestations are relatively benign at first, events soon escalate in horrifying fashion, especially after the Warrens discover the house's macabre history. As the spiritual encounters increase, the amount of fear we feel increases as well.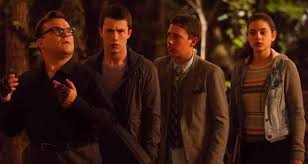 Growing up reading all of the books and hoping that the fears we experience while reading won't come back to haunt us. The actors do a really great job of bringing our fears to life. 
Upset about moving from the big city to a small town, young Zach Cooper (Dylan Minnette) finds a silver lining when he meets his beautiful neighbor Hannah (Odeya Rush). The teen is surprised to learn that Hannah's mysterious father is the R.L. Stine (Jack Black), the famous author of the best-selling "Goosebumps" series. When Zach accidentally unleashes the monsters from the fantastic tales, it's up to Stine, his daughter, and Cooper to return the beasts back to the books where they belong before they take over the town and ruin everyone's lives.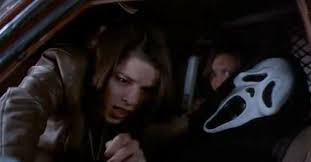 The second out of four films, Scream 2 comes in at number seven on this list. The terror continues with this 6.2/10 and 82% rated film. Ghost Face is back to finish what he started and nobody is safe.  
Sydney (Neve Campbell) and tabloid reporter Gale Weathers (Courteney Cox) survived the events of the first "Scream," but their nightmare isn't over. When two college students are murdered at a sneak preview of "Stab," a movie based on the events from the first film, it's clear a copycat killer is on the loose. Sydney and Gail, as well as fellow survivors Deputy Dewey (David Arquette) and Randy (Jamie Kennedy) have to find out who is behind this new murder spree, before they all end up dead.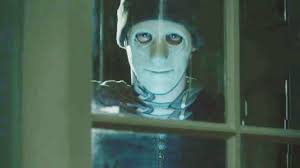 Being one of the newer slasher films created, (with an IMDb of 6.6/10 and a Rotten Tomatoes of 92%) Hush explores the world of a deaf writer who is attacked by a masked killer. 
Madison "Maddie" Young (Kate Seigel) is a deaf woman who temporarily lost her abilities to hear and speak after a bout of bacterial meningitis at 13, only to lose both permanently after a botched corrective surgery. Hoping to advance her career as an author, she lives an isolated life in the woods with her cat. Her friend and neighbor Sarah (Samantha Sloyan) visits her one evening to return a copy of her book. While discussing her writing, Maddie explains how she visualizes her stories, and considers numerous potential endings before deciding on one. Later that night, a masked killer (John Gallagher Jr.) chases Sarah to Maddie's house. A bloodied Sarah bangs on the door shouting for help, but Maddie cannot hear her, and the man stabs her to death.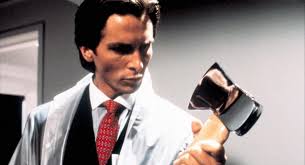 American Psycho may seem like you average killer movie, but little do you know that it is actually based on an actual American serial killer — Ted Bundy. This movie redefines true horror and will leave you on the edge of your seat with its 7.6/10 IMDb rating and 68% Rotten Tomatoes rating. 
In New York City in 1987, a handsome, young urban professional, Patrick Bateman (Christian Bale), lives a second life as a gruesome serial killer by night. The cast is filled by the detective (Willem Dafoe), the fiance (Reese Witherspoon), the mistress (Samantha Mathis), the coworker (Jared Leto), and the secretary (Chloë Sevigny). This is a biting, wry comedy examining the elements that make a man a monster.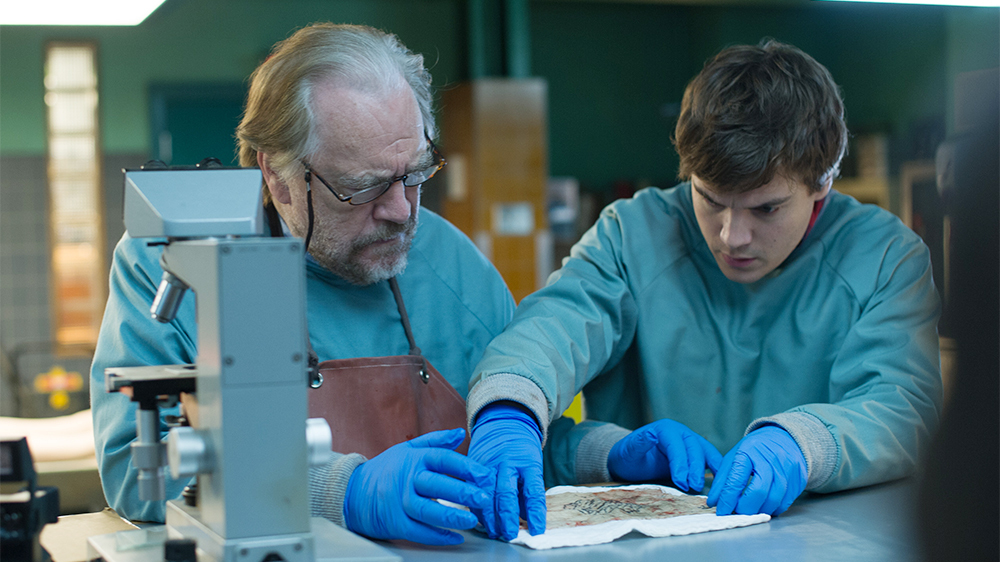 Father and son coroners (Emile Hirsch) and (Brian Cox) receive the body of a Jane Doe and feel something is off. After starting the autopsy, nothing is right. Strange and unexplainable things happen. 
The corpse of an unidentified young woman is found at the scene of bloody multiple homicides. The sheriff delivers the body to the county morgue for an autopsy. Tommy and Austin perform the autopsy and quickly become confused. There are no externally visible signs of trauma, but her wrist and ankle bones had been shattered. Her tongue has been crudely cut out, one of her molars is missing, her lungs are blackened as though she had suffered third-degree burns, and her internal organs reveal numerous cuts and scarring. Jimsonweed, a paralyzing agent not native to the area, is found in her stomach. The condition of much of the body suggests that death had just occurred, while the cloudiness of the corpse's eyes suggests she has been dead for several days.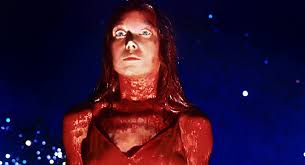 Coming in third place, with an IMDb rating of 7.4/10 and a Rotten Tomatoes rating of 92%, Carrie is one of the best horror movies you could watch on Netflix tonight. 
In this chilling adaptation of Stephen King's horror novel, withdrawn and sensitive teen Carrie White (Sissy Spacek) faces taunting from classmates at school and abuse from her fanatically pious mother (Piper Laurie) at home. When strange occurrences start happening around Carrie, she begins to suspect that she has supernatural powers. Invited to the prom by the empathetic Tommy Ross (William Katt), Carrie tries to let her guard down, but things eventually take a dark and violent turn.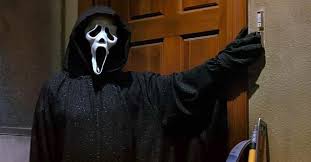 Coming in second place and being a very close second, with an IMDb of 7.2/10 and a Rotten Tomatoes of 79%, we see the first of a slasher trilogy — Scream. 
Director Wes Craven re-invented and revitalized the slasher-horror genre with this modern horror classic, which manages to be funny, clever and scary, as a fright-masked knife maniac stalks high-school students in middle-class suburbia. With Ghost Face around, no high school student is safe. Craven is happy to provide both tension and self-parody as the body count mounts – but the victims aren't always the ones you'd expect.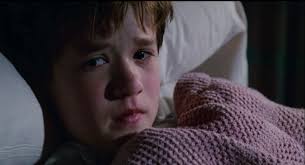 Finally, the best movie to watch on Netflix tonight is The Sixth Sense. Its IMDb rating standing at an 8.1/10 and a Rotten Tomatoes rating at 86%, this classic movie will show you the dark secret the paranormal creates. With the great Bruce Willis playing a child psychologist, and Haley Joel Osment playing a child with a dark secret: "I see dead people."
Young Cole Sear is haunted by a dark secret: he is visited by ghosts. Cole is frightened by visitations from those with unresolved problems who appear from the shadows. He is too afraid to tell anyone about his anguish, except child psychologist Dr. Malcolm Crowe. As Dr. Crowe tries to uncover the truth about Cole's supernatural abilities, the consequences for client and therapist are a jolt that awakens them both to something unexplainable.
Have a spooky Halloween and don't let the monsters get you tonight.