Athletes Who Contracted Covid
This year was supposed to be the big year for everyone, but little did America know, it would be the wrong type of big. Covid-19 hit America and then spread like a wildfire. One of the first things that relatively hit everyone with shock was when sports began to shut down/ postpone their seasons. Then athletes from a number of sports started to contract this virus.  When it first started to spread no one knew what this scary virus was and how it was going to affect everyone individually.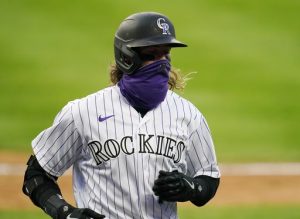 One of the sports that has had multiple cases pop up and has spread the fastest is baseball. There have been 104 cases in the MLB total. Charlie Blackmon and Jim Edmonds are few of the players; both had covid and didn't  show any symptoms. Charlie Blackmon had symptoms for about 36 hours. He was lucky enough to have mild covid symptoms that didn't wipe him out completely, and the second he tested negative for covid he was back working hard and has been playing baseball since. 
Edmonds got tested for covid and the test came back positive, but he wasn't showing any signs. Then, he also got tested for pneumonia and that came back positive as well. As an athlete we tend to try and heal on our own and don't go to a doctor unless we have to, so for Jim Edmonds he pushed off going to the doctor but then finally gave in and went. 
There are also multiple cases is basketball; they have had a total of 84 covid cases in the past but there are now 0 cases in the NBA and 7 cases in the WNBA. A couple of NBA stars that contracted Covid were Kevin Durant and Rudy Gobert. 
 Durant has come off of a calf injury and missed games 1-4 of the NBA finals last year, and then once returning back on the court for game 5 he tore his achilles' tendon. After he tore his achilles' tendon he then became a free agent,before joining the Brooklyn Nets. Then, if his basketball career wasn't already crazy, he tested positive for Covid and was one of the very first to test positive in the NBA. Luckily for Durant the season was shortly postponed, which helped him to recover faster from his injury and Covid. 
As for Gobert, he was a little taken aback when testing positive with covid, but when he did, the NBA postponed the season shortly after. Rudy was trying to bring humor into this tough time with covid and was being a little more reckless with the rules which could have possibly gotten him Covid. He also had an interview where inlight of Covid, he touched all the mics and reporters which could have very possibly given other players covid and spread it more. Rudy was able to recover and wasn't really feeling weak, but he's now healthy and back on the court. 
One of the female athletes who contracted covid is Sydney Wise. Wise was the first WNBA player to get Covid and she had really mild symptoms which included loss of smell and taste. She had the whole Covid experience relatively easily compared to many other people, and she was able to social distance until she tested negative and was back to being healthy, which helped to make sure not to spread it more. 
Football is also another sport that has some big impact. There have been a total of 59 cases and recently 10 more were added to this list. Most of these players have overcome covid and are back training for the upcoming season. On the Denver Broncos Von Miller contracted covid he shared at an interview with ESPN, "I know if i can get it and I try to keep my body at tip top shape. I try to be superman, I try to make things happen, I try to stay up on my health." To see someone like him contract covid made everyone realize how serious this virus is and what it can even do someone who is really healthy compared to most people, and tries to stay up on his health. 
Then, legendary Saints kicker Tom Dembsy contracted covid. He lived in a nursing home which resulted in a large spread of covid through the whole home, and Tom was one of the unlucky people that got covid. He already struggled with alztimers and dementia which is why he was in the nursing home already. Sadly, he was exposed to covid and continuously got worse. He then passed away on April 4, 2020. 
A sport that often is overlooked is NASCAR Jimmie Johnson's covid experience was very different from everyone else When he first got tested, it came back positive; then a couple days later he got tested again and it was negative. Sadly for him because of the first test he had to miss out on his first enital race of the season which broke his streak of 663 consecutive starts. He said in an interview with ESPN that, "I got very excited and started looking at the facts that I've only missed one race." Another sport that is overlooked is boxing. Mikaela Mayer was ready for her first fight in Vegas, but a protocol was put into place that all fighters had to be tested for Covid first before entering the ring and facility Previously, she was tested and it was negative. She then tested positive for that test while she was there and her card was immediately removed from the fight and she drove home back to Colorado. She then went and got tested again and it came back negative, which means that it could have been a false positive. She was able to go back in the ring in mid-july but wished there were other tests they could have been paired like blood work/ anit-body tests.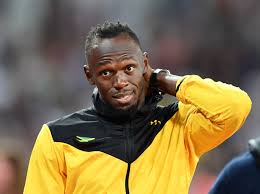 Retired track star and eight time gold medalist Usain bolt contracted this virus. Usain Bolt flew out to Jamaica for his 34th birthday and celebrated with his family mask free and while he was there he started to feel worse. He went and got tested for covid and the results came back positive. He told ESPN, "Just to be safe, I quarantine myself and am just taking it easy," which helped to keep him from  spreading the virus, which at the time he was waiting on his results. 
Through all of these amazing athletes contracting this scary and very unknown virus most of the athletes were able to overcome the virus, and come back stronger and play harder once they were all healed up. Lucky for all of them they were able to go back to their sports and not have to miss out on a whole season.