To: Kenzee
EDITOR'S NOTE: Makenzee Campbell was a senior here at Rangeview. On January 3rd, she experienced a cardiac arrest at work and passed away later that day. This story is a letter to her even though she is gone. This letter talks about old memories, feelings of guilt and sadness, and the topic of death. 
Hey, Kenzee. It's Lily. 
I don't know where to begin. I know you're gone and resting now, but I still want to talk to you. I have so many questions, so many things I want to tell you. The only way I can really do that now is writing to you, as if you were here in person.
I wanted to ask you if you remember why we fell off in the first place after middle school? Was it because of someone? Did we just grow apart? We never had any arguments. Maybe over the summer we grew apart from not talking to each other, and we never had any classes together in high school.
Whatever the case is, I know it had to happen for a reason. I know everything happens for a reason. I still wish we had a connection in high school. The last time I saw you was during Inclusion Week of 2020. Life was challenging for you at the time. I comforted you as I was sitting next to you. You were strong. I was so proud of you. I still am proud of you.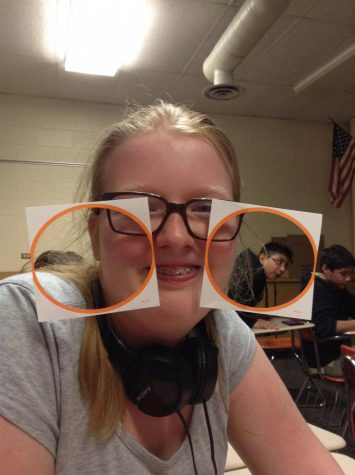 I never thought that'd be the last time I'd ever talk to you, let alone most likely see you in person.
I saw you one last time from afar in a church pew during your funeral, however. The last sight of you from afar was somber, but peaceful. I couldn't bring myself to come closer. You laid peacefully, and honestly thinking about it makes me somber. I, we, — your family, your friends — can't believe you're gone. 
Do you remember when we'd stand in line waiting to go into Mr. Hardy's Honors Literacy Class in sixth grade? My memory has been a little tough lately, but I remember you'd yell, "Pink fluffy exterior!" or "Pink fluffy unicorns!" and our friend Shannon and I would do something silly. I would tilt my head back and stick out my tongue or something. We did it basically every day before that class.
That's my earliest memory of you. I can't remember how we met exactly, but one day we were just talking and next thing I knew, we were friends. 
You were friends with Nathan and Jonathon, who I later met in seventh grade. As I write this, I remember more and more from that year.
I remember sitting in math class, trying to pay attention, as it wasn't my best subject, and I struggled with it. You came over and sat next to me, saying Nathan liked me. I was in shock and told you that I liked him back. You looked elated, and forgive my memory, but I believe you went back to where you were sitting before and told me to go talk to him. 
So I went over and you said, "Say hi, Lily."
So I said, "Hi, Nathan." We all began laughing.
I rushed back to my seat and you came to sit next to me again and we kept talking about him. 
You said, "He looks lovestruck."
Remember when my school email got hacked, and there was a whole situation about it? Well, I remember I got a letter in my locker from the same person who hacked my email. She stole my notebook in Ms. Collins' Honors Literacy Class. You happened to walk by, and I gave you the letter. 
You read it and asked, "Which notebook?"
I said as I cried, "For Mrs. Collins' class." 
You hugged me so tight to comfort me. I can't remember what you told me in that moment, but you were there for me. You didn't have to be, but you cared. I am forever grateful for that.
I learned that someone is always going to be there. Whether it is someone we talk to all the time or rarely. 
I remember when we read Flawed Dogs with Nathan and how we cried.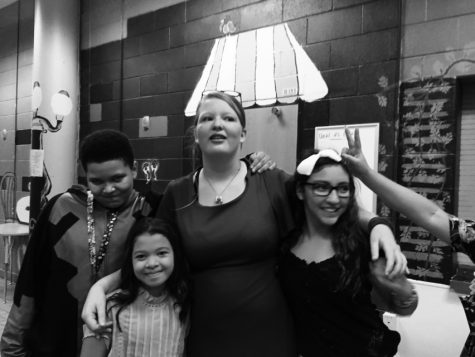 I remember in eighth grade when Nathan and I broke up — even before we broke up, you checked on me to ask if I was okay. I walked into the cafeteria for play practice and tried to hold myself together. Zeke asked if I was okay, and I ended up sobbing, falling to the floor. No matter how dramatic that was, it happened. You hugged me, sat down with me on the floor. 
You told me something along the lines of, "It's going to be okay. You're okay. What do you like to do? You love acting. You need to act and do what you love. It'll help."
And it did for the last month or so that we were practicing and performing the play. I'll never forget that. I'll never forget you talking to me and encouraging me to keep doing what I needed to do. I healed.
Performing helped in a way that it distracted me, but I also learned who I could be when I wasn't with someone. I made new relationships during that time. It was needed.
You used to hold down my fingers and crack them — my knuckles — against my palm. I'd cry from it hurting so bad. You'd be so calm though.
"Lily, it's not that bad. Trust me." You'd say. I'd still cry.
Weirdly enough, I wish you could do that again one last time. I don't care about how bad it hurt. You were there. If there was a way to bring you back and that way was letting you crack my knuckles, I'd let you do it.
I started saying "y'all" because of you.
When we read Animal Farm, you got upset about a death that happened in the book. I do not blame you; I was not pleased with what happened either. That whole book was…a ride and a half.
We worked on our last eighth grade project together in Mrs. Witzke's Honors Literacy class. I can't remember what we did exactly, but it was based on a podcast we had listened to.
It's weird because I feel like I shouldn't be thinking about you everyday, as well as missing you like I am. We fell off. Why do I feel so sad about your death? Because of what I remember about us and our friendship? Do I miss you? I do. Do I miss you as much as some other people? Maybe not. Yet, I still feel this sadness. The world without you. It's so unreal. It's unfair.
I never got to say thank you for everything you've done for me. I was thinking of other things, and got busy. I'm so sorry.
We feel lost. We feel confused, perhaps even angry that this could have happened to you. You were so excited for a better year. We know you had so much ahead of you.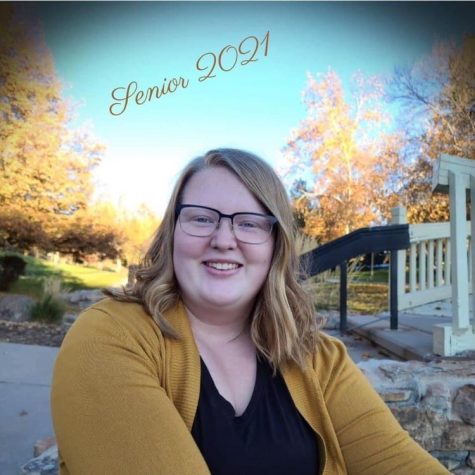 I can't live with regrets and guilt for the rest of my life of what I could have done for you or done with you — or say to you — before your unchosen farewell to us all. Right now, I'm feeling the emotions and that is okay. I think you'd be okay with that too. I feel and hope that you'd forgive me. You always had that kindness in you. You saw the beauty in everything. 
You were loud and protective. Full of happiness, and I only hope I was there for you when you weren't.
I miss your silliness. I miss when you'd get frustrated with Nathan, saying his name. Your voice is in my head with that specific name. Funny how that works.
I wish you could have stayed. You made so many people happy. You had so much ahead of you. Penn State. Voting. A career. 
I miss your hugs. Your smile. The way you worded things. When you listened to music. When you sang — I can't remember what your voice sounds like when you sing anymore. I was blind to miss it all before you left us. 
You never realize what you are blessed with until it's gone, huh?
I am always going to remember you. I'm going to do my best to reach my goals, as you would have done. Life is too short to not work for what you want. Somehow you've taught me that. You've taught many that.
Rest easy, Kenzee. I love you.