Jay-Z, Kaepernick At Odds Over NFL
On August 14th, 2016, former 49er's quarterback, Colin Kaepernick, knelt during the national anthem, protesting against racism and police brutality. 
Kaepernick wanted to use his platform to speak for those who are voiceless saying, "I am not going to stand up to show pride in a flag for a country that oppresses black people and people of color. To me, this is bigger than football and it would be selfish on my part to look the other way." This resulted in the NFL removing Kapernick. 
When asked about how he feels about Kaepernick and his protest, Rangeview football player Abunu Asfaw said, "I'm a supporter of it. I believe that people should stand up for what they believe in, and not be afraid of showing it. If we don't push ourselves out there and say what's on our minds, what do we expect to change?"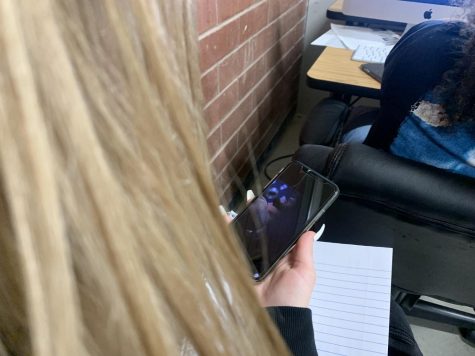 Recently news broke out that rapper Jay-Z and entertainment company, Roc Nation, are in the talks of owning half an NFL team. This has sparked major controversy between Kaepernick and Jay-Z, with many students having mixed emotions about the entire situation. 
Many people are upset with the fact that Jay-Z claimed he supports Kaepernick's protest, yet is working with the company that fired him for his way of expressing the freedom of speech. 
Earlier this year, Jay-Z boycotted the Super Bowl half-time show because of the way the NFL banished Kaepernick for kneeling. Also, in a song made with Beyonce, Jay-Z said, "I said no to the Superbowl, you need me, I don't need you, every night we in the endzone, tell the NFL we in stadiums too." This had many people confused about where he stands. 
Various students look up to Kaepernick as a role model, feeling disappointed in the partnership that Jay-Z is involved with. Many think it's deeper than just a deal, that it's an insult to Kaepernick and all the work he has done to promote justice for the people of color. 
"I feel like Kaepernick has done an amazing job setting an example for the younger generation." student-athlete, Tsion Gebretsadik said. "For me personally, I feel like Jay-Z is letting us down by working with the NFL and not showing true support for Kaepernick. It takes someone who truly believes in something to give up their job, let alone their career for people who have to experience injustice daily."
In a press conference with the NFL, Jay-Z made a statement about the backlash he was receiving. 
He said, "There are two parts of protest: the protest, and then there's a company or individual saying 'I hear you, what do we do next?' For me it's about actionable items, what are we gonna do about it? All we get stuck on is Colin not having a job."
However some other students believe that partnership Jay-Z is going to have with the NFL is actually beneficial for Kaepernick's career, and his protest.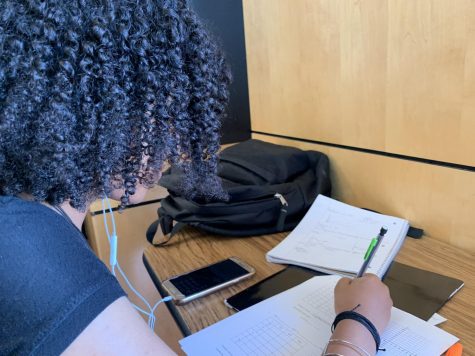 Rangeview junior,  Blessed Asare said, "I feel like it could go both ways. Maybe in order for Jay-Z to make a change, it's by changing the NFL standards by owning part an NFL team. Jay-Z can launch a movement towards police brutality, and help push Kaepernick's protest a step further with his future plans."
The NFL is clearly making big changes, and hopefully, this will do more than change NFL leadership, but shed light on the past problems that the NFL has been involved with.