Opinion: Why people should be swervin away from rap music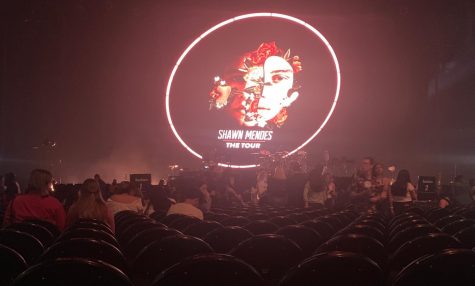 Summer 19' was a dry one at most, not much happened during the two months off of school. Most people, like myself, spent time scrolling on our phones and wondering why trends such as "tik tok" and "vsco" were becoming so popular. There was just one week that I found enjoyable, the first week of July. On July 2nd, I found myself on my way to the Pepsi Center to see Shawn Mendes live in concert. Later that week, I found myself on a flight to Los Angeles to see Shawn Mendes, again.
Over summer break, I spent time thinking about the different types of music that people listen to. From being told that I listened to "basic music" to noticing that everyone around me listens to rap music, I realized it's a huge part of our school and American Culture. While I have tried multiple times to listen to rap music that my friends recommended—it's never been good to me.
Around Rangeview and other high schools across the country, rap music seems to be the "social norm" of youth. It's a large part of what the younger generations of America listen to today. With its profanity, topics, and influence: rap music just isn't that good.
At the first school dance this year, the music was mainly rap music. Songs such as RedNose, Gas Pedal by Sage The Gemini, as well as Thotiana by Blueface were among the most requested. Lyrics such as: "And she gon' shake it like a rednose," in RedNose and "Yeah aight, I'm every woman's fantasy," in Thotiana have a common theme: sex, women, and more sex. 
Shawn Mendes', "In My Blood," dropped in 2018, and peaked at #1. With the hair raising lyrics, "Help me, it's like the walls are caving in/Sometimes I feel like giving up/No medicine is strong enough," Mendes tackles the topic of anxiety and how it impacted him. He opens up and creates a raw song that frankly didn't get the attention it deserved because teens of more recent generations prefer to blast songs with not so good meanings.
Sophomore Achisa Panicahkul says, "I just like to listen to steady music, cause it's [rap music] too fast and I don't really understand the words." 
Other genres of music are much easier to understand to me.  These songs can be for any mood, from good vibes to late-night studying–most rap music just isn't capable of that.
With its non-audible words and its sexualizing topics, it's not all that teens say it is.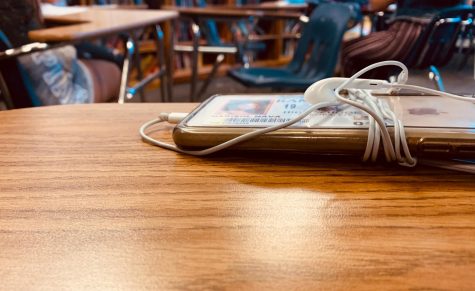 As of August 2019, the Billboard Hot 100, as well as the ITunes Top Charts, both have genres other than rap, including pop, alternative, and country, etc. all of which seem to cover more serious topics. Country and pop artist, Taylor Swift released three singles prior to her album Lover. One of the most popular being "You Need to Calm Down," in which Swift sings about topics from Gay pride to squashing beef that is long-lasting.
Sophomore Hannah Bonansinga says, "I love her music, and the messages she promotes, but she also inspires me daily to be the best version of myself.'
Bonasinga also went on to discuss how Taylor Swift has been her idol for the majority of her life. Which again brings up the question: why aren't people looking into other genres? 
Bonasinga says, "it's [Swift's music] not what's 'in' right now." 
With its negative influence, rap tells kids that they need to be popular, have a lot of money, and have sex with a lot of people. When asked about listening to rap, Bonansinga stated, "rap music unites our generation, but I also think it creates this stigma around the importance of money and popularity and hoes and all these things that should not be so present in our lives." Giving vulnerable youth the idea that they need to be a certain way to fit into society. 
While rap music is heavily influenced by poor topics, a few rappers create music that is worth listening to. During an interview by Billboard, esteemed rapper Kendrick Lamar said, "This is our music. This is us expressing ourselves. Rather [than] going out here and doing the murders myself, I want to express myself in a positive light the same way other artists are doing.'" Lamar hopes to spread a positive message to those who aren't getting the light that they need. 
In his song, "untitled 05 | 09.21.2014," he sings, "Justice ain't free, therefore justice ain't me/So I justify his name on obituary." these words describe how the justice system that we live in is messed up, especially when it comes to people of color. Through his rap, Lamar finds a way to spread an important message to the world–who need to hear it. Not only does rap music find a way to connect people, it also creates an outlet for others. 
Sophomore Marisol Nava says, "I like NBA Youngboy because he tells stories through his music."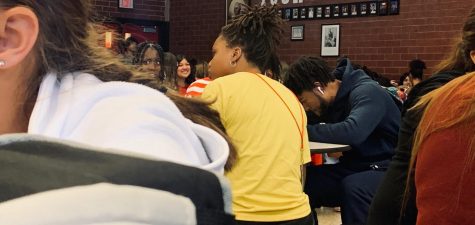 While this is true, the music that most teens listen to today just isn't cutting it. Of the 133 song requests for Rangeview's Color Dance, 77 were requested rap songs that sang about hoes, sex, and money. That is almost 60% of students who want to listen to music that has no true meaning to it. While rap music can promote good messages—that's not what teens in today's society are into.
Rap music has never been an interest of mine—no matter how hard I have tried to listen to it. With its careless and amateurish meanings, most rap should be strayed away from. Instead of portraying a message of sex and drugs, artists should begin to talk about more relatable issues within society. As listeners, we can be different too. Let's try to speak up about important things. Let's try to listen to music with true meaning. Let's try to be better.