Class of 2020 Top Ten: #10 Ellington Smith
Rangeview Senior Ellington Smith, varsity golfer, and Iowa State commit is graduating at number ten in this year's graduating class.
Like most, Ellington has been at Rangeview for his entire high school career and he has dedicated himself to the school ever since.  Although he has made it to this great achievement, his road to the top ten is unlike the average graduate.
"I have Attention Deficit Disorder, which makes doing homework and doing work at all when I'm not on meds very difficult to focus on," said Smith, "I have also had medical struggles over the last year or two… that makes it so that I can't really eat that much."  
He says that all of this combined makes it "much more difficult to push through stress" that school brings.  
Through this adversity, Ellington has stuck to his philosophy of pushing through stress and getting things done.  He describes nights where he would "stay up until 2 in the morning finishing something that is due at 6 in the morning on the same day."  
This philosophy has not gone unnoticed by friends.  His long time best friend Kalin Campbell says that "work and school always come first [for him].  He prioritizes and gets things done fast and on time."  Campbell also said, "there would be days that I came over to hang out and we ended up doing homework instead."
It is clear to see that his hardworking nature and his way of thinking not only kept him going, but it rubbed off on his peers, as well.  English teacher Mrs. Gasior said, "he is always thinking about things on different levels… and inspires me to think about things differently."
One could say that Ellington is a very fine-tuned thinker and it has helped him along the way to this accomplishment.  But, Smith is also an avid golfer.  He played for all four years of his time at Rangeview, was on varsity for 3 of those years, and competed at regional championships in his final two years on the team.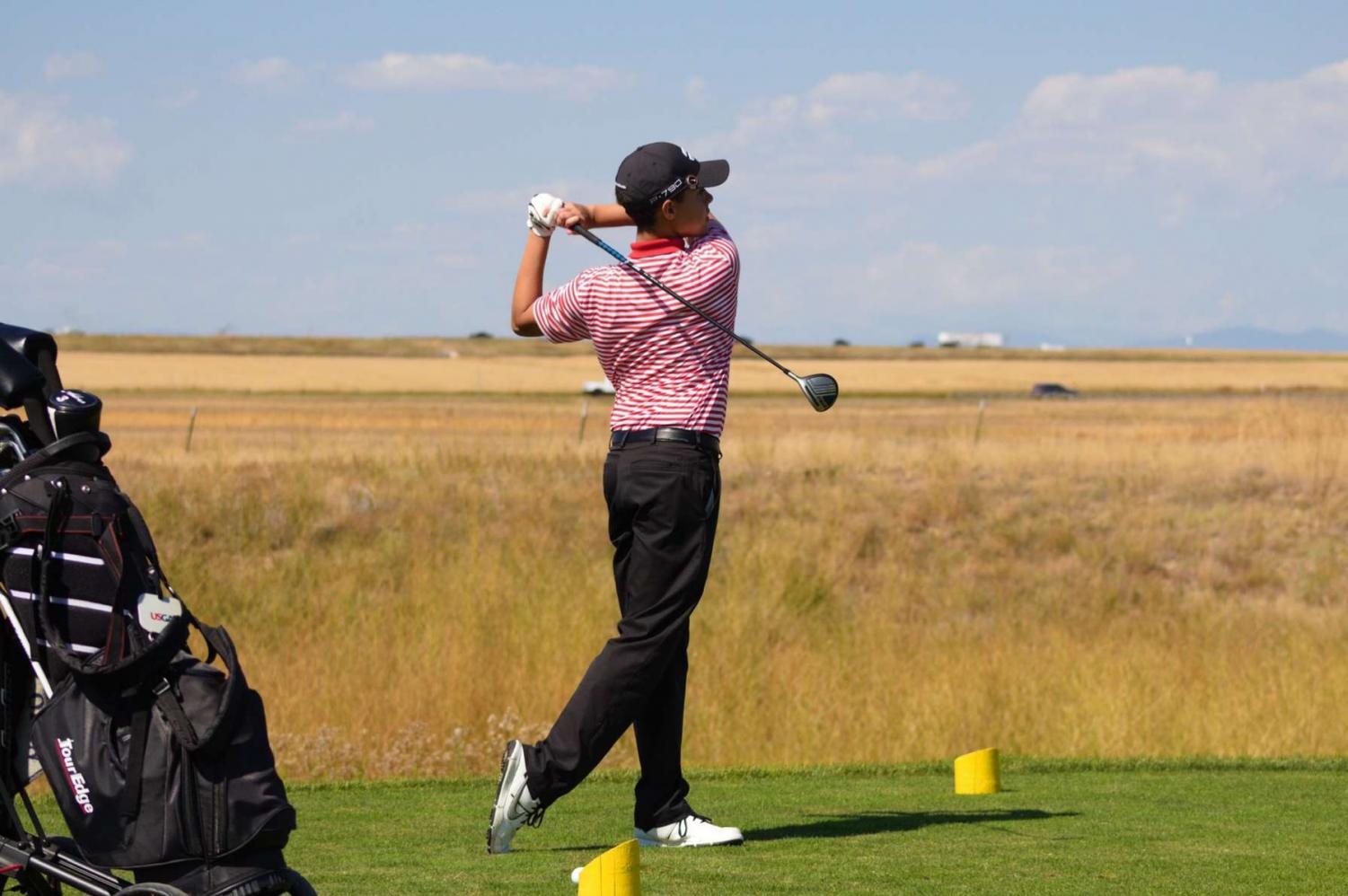 He says, "if it weren't for the pandemic, I would be on the course every day because I was planning on walking on at Iowa State."
Although he is stuck in the house for the time being, Ellington looks forward to the new challenges that college will bring him.  He says that he is "looking forward to experiencing new things and expanding my knowledge and meeting new people… and to be able to say 'okay, I'm here now, what can I accomplish?'"
Ellington is always looking for a new challenge, but like all of us, there are things that he is going to miss about high school.  "I'm going to miss my friends and the general sense of comradery between us… and the constant stupidity and inside jokes we've made over the last four years," said Ellington.
Before graduation, he wants to leave behind some wisdom and thanks for those that have helped him get to where he is today: "make sure that you are kind to your teachers because if you are good to your teachers, they will have your backs when you need it." 
 He also wants to thank his group of friends, his teachers, his counselor, and golf coach for helping him "become who I am and give me the drive for life that I have today."
Ellington, number ten in 2020s graduating class, has committed to Iowa State University to double major in aerospace engineering and French.
Leave a Comment