Class of 2020 Top Ten: #4 Autumn Kelly
Her dreams have become her goals and life career as Autumn Kelly sets her future into reality. All her achievements have succeeded her in becoming who she is now. With volunteer work, clubs, and sports, she has maintained to keep going and be successful in her life.
Besides the fact that she's a twin, she enjoys doing arts and crafts and completing puzzles in her free time. She enjoys being with her friends and helping them when they need it. In school, she participated in many clubs including Outdoor Adventure Club, Social Justice Club, Interact Club, Step Club, and Sister in the Community.
Autumn stated, "I am someone who loves to play sports and challenge myself in the classroom. More importantly, I am always there for my friends and love to help others and make them happy when I can."
Autumn continued, "I am always considerate of other people's time and space and want to make sure that everyone around me enjoys their day." Autumn has always been a loyal person to all her friends.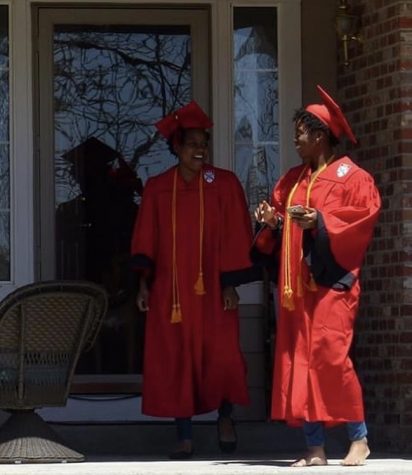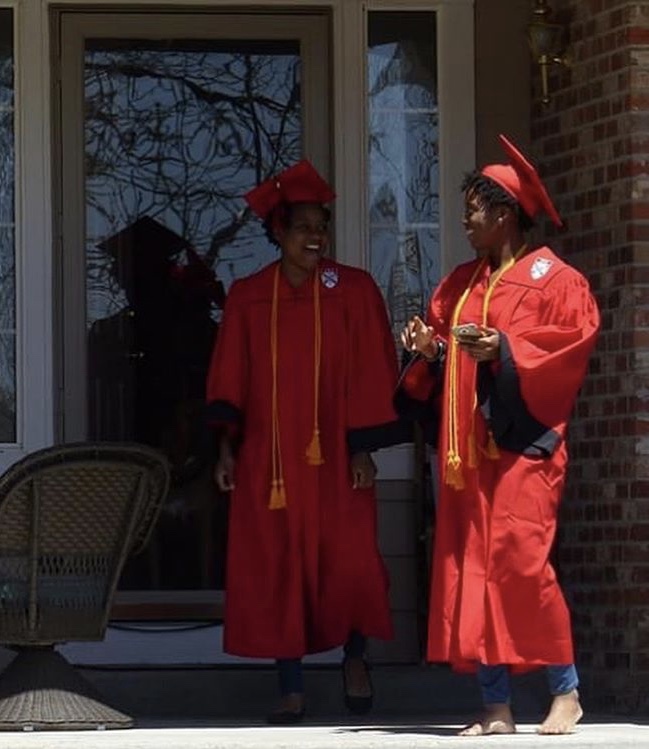 Senior Tiffany Smith stated, "Autumn is very loyal and dedicated to everyone and everything she encounters. I say this because she has never really talked bad about any of her friends and will always be there for them even if they aren't there for her, she's just a good person." Tiffany explains that ever since she met Autumn, Autumn has never given up on anything she encountered. She stays dedicated until she has completed her goal.
Along with helping out her friends, Autumn has volunteered a lot in the community, One being the Habitat of Humanity, where she helped build affordable houses for those who are facing a financial struggle. She has also helped out with the food bank of the Rockies, putting together food orders for different organizations and senior citizens, and participated in the National Honors Society yard sale to help give back to both the Rangeview and Aurora community.
"Volunteering with all of these organizations has shown me that there is more to life than just providing for myself and my family," continued Autumn. "If I can make one person happy or relieve them of financial stress, then I'd be glad to provide my service and time to improve my community." Autumn's selflessness truly inspires others around her to do the same.
Choir teacher Mr. Laguana stated, "Autumn Kelly is by far one of the most talented individuals I have met. She is in a select group of students who have made the prestigious All-State Choir two years in a row. She is a top ten student and has always given 100% to all that she has done." 
While showing amazing participation, she has also provided great leadership within herself and others. Smith continued, "She has always been a good leader in choir and has helped to make the class more peaceful because, with so many different opinions, it's hard at times. I don't think she's ever thought of herself as a leader, but I definitely think choir has helped her become a great one." 
All in all, Autumn sets a great example by proving that helping out for others and staying focused on education can take you far in life. Autumn Kelly plans on going to Mercer University in Georgia to further her education in Biochemistry and Molecular Biology.