Class of 2020 Top Ten: #1 Katie Finell
Life continues for senior Katie Finell; as the class of 2020's valedictorian, she's an exemplary student and excels in a variety of things beyond her studies as well. 
Katie was a great volunteer and exemplary student, president of the environmental club, treasurer for Tri-M, drum major for two years, and so much more alongside her studies. 
When asked about her passions, Finell rose towards the arts. "Having a creative outlet and a group of people I know I could always rely on made all of the sleepless nights worth it," when she spoke about marching band and performing in general. 
"I was in a variety of clubs and I'm proud of the impact I've made on other people as well as the impact others have had on me," Finell continued. She's a Raider through and through, and her involvement continues to inspire her peers. 
"I will be attending the University of Southern California in the fall studying environmental studies and I hope to one day be a marine biologist!" Finell exclaimed. Looking at her record as a volunteer at the Denver Aquarium, bell ringer, and supporting school supply drives, this will be another good challenge for her to overcome.
However, the road to success is hard to take alone, which is why she has her best friend, senior Aida Wates, with her. The two have been inseparable since freshman year, and Wates has nothing but positive to say.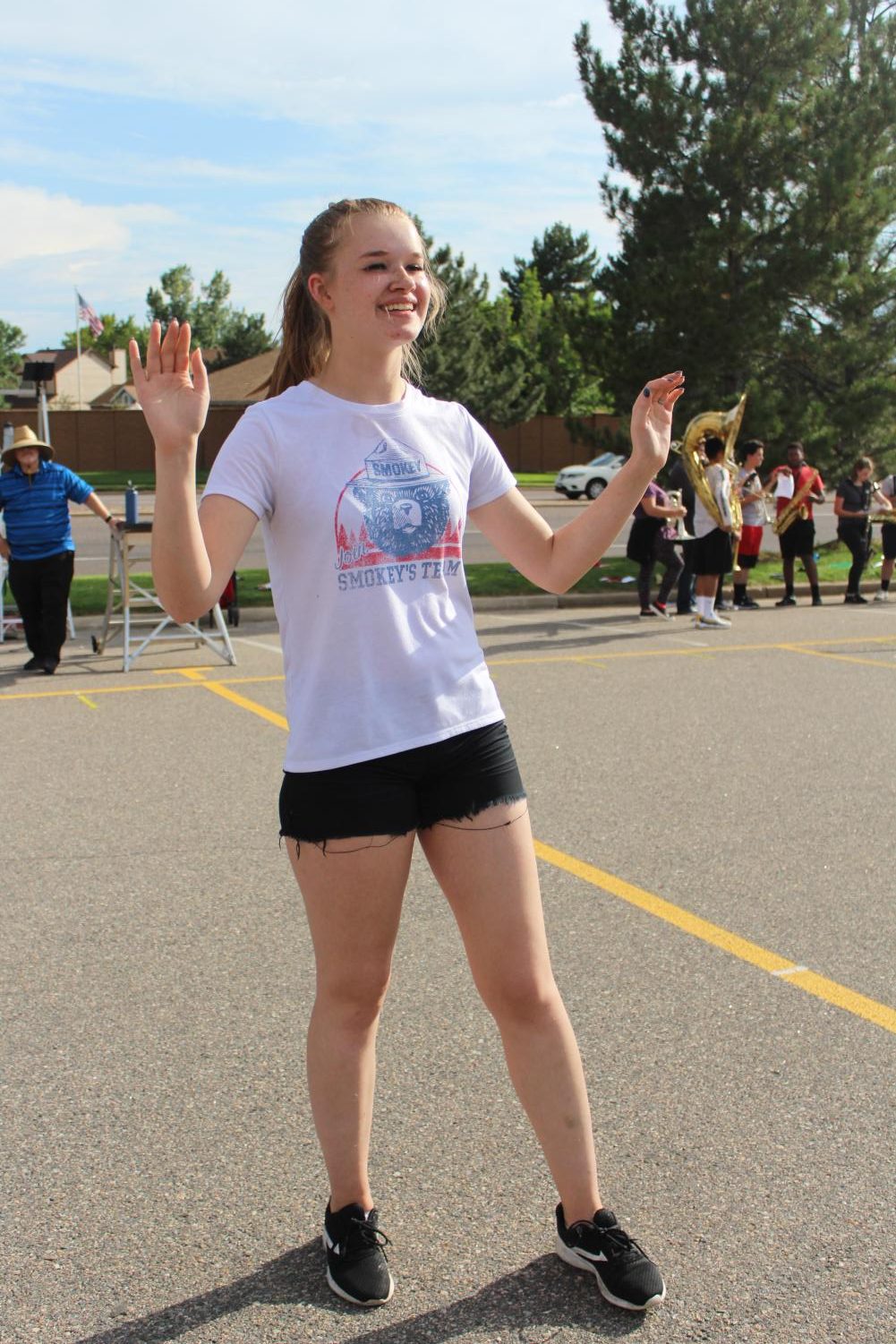 "Whenever I've tried to give up or felt like giving up, whenever I wasn't sure about something academically, we've really grown together and pushed each other and it's just been really great having her around in school," Wates recalled.
"Through the years, I have watched her face some really big challenges outside of school and she never let it affect her academically which has always impressed me," Wates explained. 
Finell is a tough cookie, showing many sides of herself to many different people, especially her friends. She's liked by many of her peers, but she's even better as an ally.
"I think a lot of people just look at who she is on the outside, and she's great, but when you really get to know her, you can really see that she is seriously one of the best people you will ever meet," Wates commented. The two have been by each other's side for four years, showing a remarkable friendship in the end. Finell was more than just a star student: she was a strong friend and peer for those around her. 
Teachers have also seen her stellar works; one of them being the band director and music teacher Dr. Haislet. He has worked with Katie Finell for two years and has seen her growth. He believes she's an amazing person who demonstrates the core values at Rangeview. 
"After becoming a drum major, Katie seized the opportunity to change the organization for the better: creating opportunities for others to feel supported, welcome, and engaged," Haislet said, reflecting on the 2020 marching band season. "Katie's leadership and focus on a positive community culture paved the way to our school's best season this past year," he continued.
Katie's experience in the band has taught her to be a good peer. "This experience also helped Katie navigate the challenge of leading people her own age. As a result, Katie became one of the first people her peers went to when a question or problem occurred during, or outside, a rehearsal." Haislet recalled. 
It's not just accomplishments that mold a valedictorian, it's the high school experience of friendship, doing what you love, and going after your dreams. For Katie Finell, this was the way she had left Rangeview: striving to achieve what you believe in, and not letting anything get in your way.
Leave a Comment