Class of 2020 Top Ten: #2 Helen Do
Ever since her dad's passing when she was little, Helen Do represents the definitions of perseverance and fortitude.  
Coming in as the salutatorian, a weighted GPA of 4.8 along with her dedicated involvement in girls tennis, Stellar Xplorers, and Interact Club, she has shown immense growth over the span of her life. 
Growing up in poverty, her Vietnamese parents came to America to start a new life and provide opportunities for her and her brother. All seemed well until she lost her father to cancer at seven years old. They were left with their mother–a single mother of two, widow, and a Vietnamese immigrant.
"We were at risk of losing our new house after my dad passed away, yet even with her meager paychecks, [my mom]managed to pay bills," Do said as she described the dire situation. "My brother and I never even knew we were financially struggling growing up."
Nevertheless, her mother overcame her obstacles, motivating her at a young age to create a better future for herself and her family. 
Her ambition, however, came to a point where succeeding at school became an unhealthy habit, losing her sense of self and happiness. Her freshman year, she was so absorbed in studying and completing schoolwork that she forgot about the invaluable experiences that happen in high school.
"I was disappointed in myself for letting opportunities freshman year pass by, so I was determined to take chances," Do said, reflecting on the past. "So I began to allow myself to have some fun, take chances, and experience failure."
Slowly building up to senior year, Do flourished in a multitude of ways: learning how to be a leader, creating precious memories with her friends, and enjoying life to the fullest.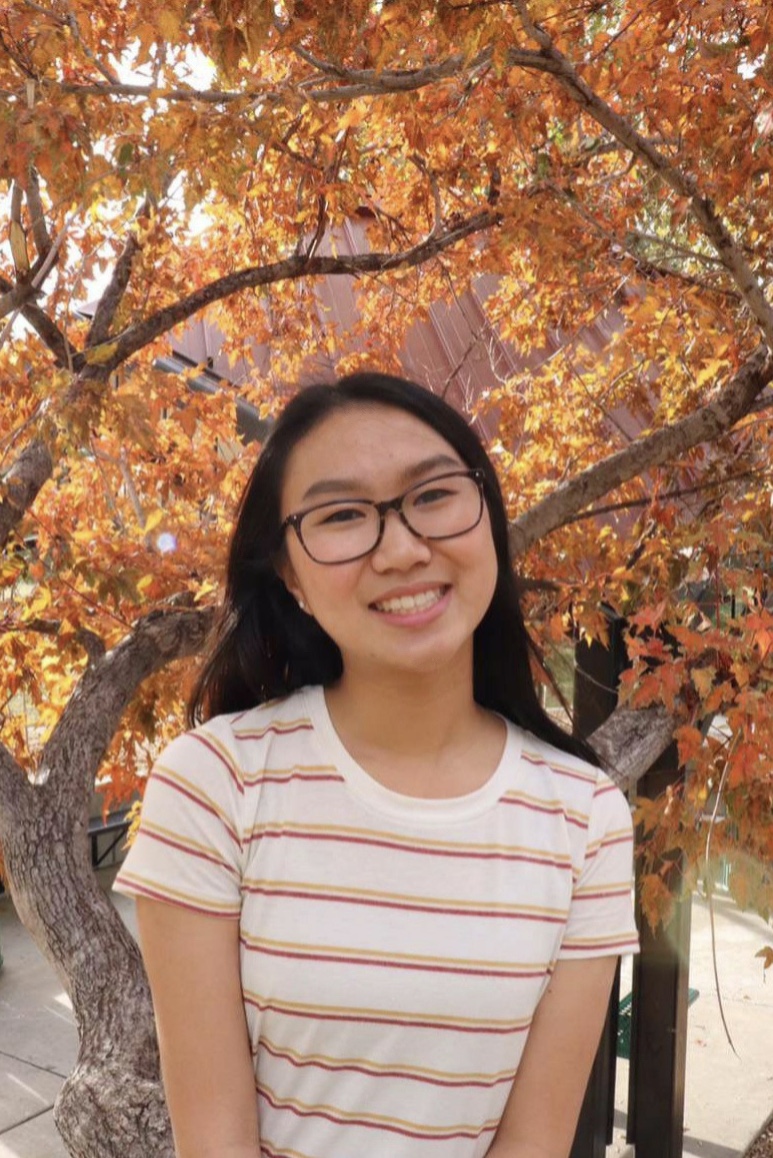 "Over the time I've known her, Helen has blossomed into a leader," Kasi Mireles-Taylor, the sponsor of Interact Club, claimed. "She was nervous to put herself out there and run for treasurer, but she made a conscious decision to move beyond her comfort zone. It struck me as a brave and authentic moment."
Even after all of her improvements, Do still struggled with her self-esteem though. She always set an expectation that she could do better and strive for more, even when given praise by others. 
"Even after I saw the fruit of my labors, I could not enjoy it," Do describes her inner conflict. "What was supposed to taste sweet was bitter. I've told myself I was not good enough for so long that I questioned if I really deserved everything that I've worked for."
Dealing with her conflict, she took time to reflect on herself–she knows how detrimental her self-deprecating thoughts are yet she searches for the balance between challenging and honoring herself, with the help of her friends and loved ones. 
"When problems arise, she doesn't run away; she identifies her flaws and ventures after what she needs to implement to better herself," said senior Erica Carlos-Perez. "Helen's work ethic has only gotten stronger; she currently lives with the motto to take charge of her life because life doesn't wait around for anyone."
Helen Do plans on attending the University of Colorado Boulder with a Boettecher's scholarship to pursue a biomedical engineering degree in hopes of helping other patients and their families so they don't suffer like her father. 
She explains her high school experience as the law of conservation of energy: "you get out what you put in, no more, no less. I only got fulfillment out of high school when I started to make the effort to step out of my comfort zone and pursue what I wanted."
Leave a Comment