Recycling is back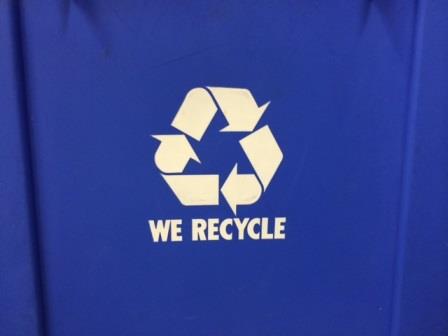 As of last week, Rangeview has gone back to being green with the re-addition of classroom recycling bins. For about two weeks, most of the Rangeview classroom recycling bins had been ripped away, but they have quickly made a return. At the beginning of the school year most classrooms provided easy access to recycling bins for students but they had mysteriously disappeared. However, as of Monday, September 8th, they have suddenly reappeared.
"Schools are encouraged to have their own practices when it comes to recycling, it is a site option," said APS Natural and Renewable Resource Manager, Craig Wright to RHS Biology/ Environmental Science teacher Melissa Reyes.
In a study conducted by the National Wildlife Federation, it was concluded that 40% of the typical waste stream is paper and plastic, while glass beverage containers make up 15% of this waste. Because such a large amount of Rangeview waste is recyclable goods, recycling bins are crucial to cutting down the school's environmental footprint, Reyes said.
"Schools use an incredible amount of paper and are large producers of recyclable goods. Today's waste management is going to affect the quality of land and will be a big problem in the future," said social studies teacher Jose Melendez.
On most days, almost all classroom recycling bins are full. Imagine the collection and amount of recyclable goods our school produced in two weeks that eventually ended up in the trash and landfills: the number is vast.