Swimming Towards Success
The swim team is off to what many say is a pretty good start. The girls swim team is chasing their third consecutive league title this year and also their 17th consecutive APS championship title. 
On Thursday, December 5th, the girls had their first meet against Brighton.
"The meet on Thursday actually went really well. It was a close meet and actually came down to the last race; we lost by ten. There were some pleasant surprises," said head coach Peter Gerard. 
Many say that one of the biggest challenges that they are going to face is filling in the gap of all the seniors that they lost.
"We have a lot of really good young talent, it's just maturing them. So it's getting them up to speed quickly because a lot of the teams we're going up against, have a lot of returning girls as well and they didn't have to fill in as many spots," said coach Gerard.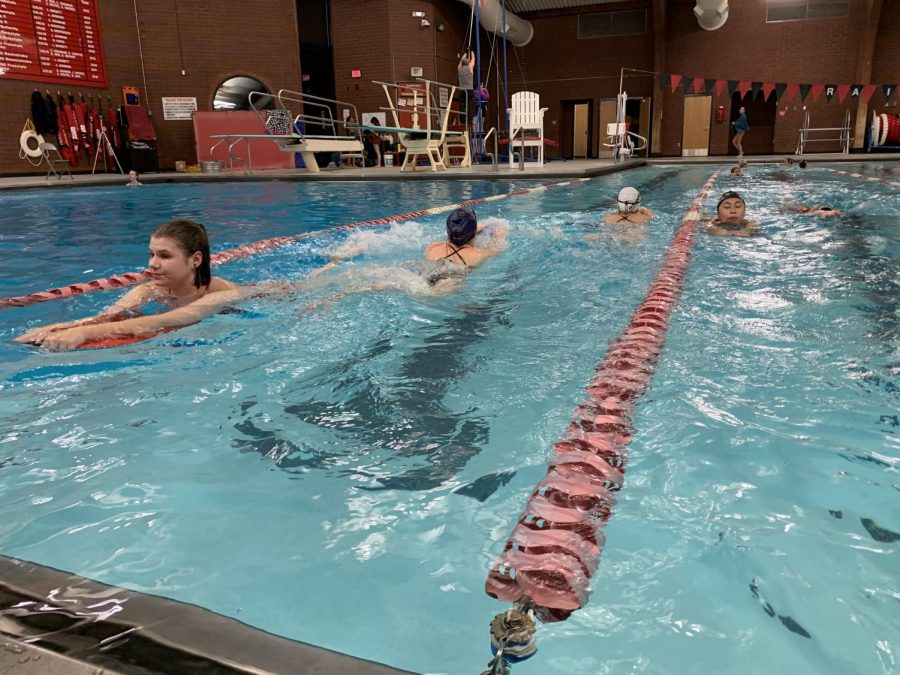 Last year, the team had nine seniors; three of which were on the state squad. 
"We had a lot of talented girls last year that got the team a lot of points. We will definitely be able to make due without them but it definitely hurts our point not having them," said senior captain Avery Hill.  
However, some of the girls that are coming back have some big goals and nothing but confidence in their team.
Hill states, "I want to improve my times overall and hopefully qualify for state in a relay again." 
Senior Jasmine Johnson who has been a league champion in the 100m breaststroke event since her freshman year is out to have her best season yet. 
"I want to make state for the fourth year in a row, I want to set new league records, and I want to set new school records," said Johnson. 
With high goals, upcoming underclassmen, and a great coach; many say the team is going to shock people and be very strong. 
"People know they have to put their best line up forward to beat us," said Gerard.