Mr. Wright Writes Books, Experiences it All
The only stories in room 200 this fall that will match the adventures of its teacher will be the ones detailed in the bookshelves of the classroom. New Language Arts instructor Kevin Wright's journey to Rangeview High School is the type of story one will only find in these books or perhaps, in his own.
Wright's resume is eclectic, working as a principal at an Alternative High School, a high school English teacher for four years, a middle school English teacher for seven years in youth corrections, security at a private school, and an author as of 2015.
Wright's book, "Search and Rescue in Sangre de Cristos" — a non-fiction adventure — was written when he lived in the San Luis Valley and had a hobby of going out into the wilderness and rescuing people.
At that time, he was elected as the Search and Rescue team director. "I got to see things from an overview perspective and we were able to recover a lot of people, but we also recovered people who we weren't able to rescue and (they) died," Wright said.      
The book was written because many of his experiences gave him PTSD, so a counselor told him to write down his stories. His friends read them and suggested he should publish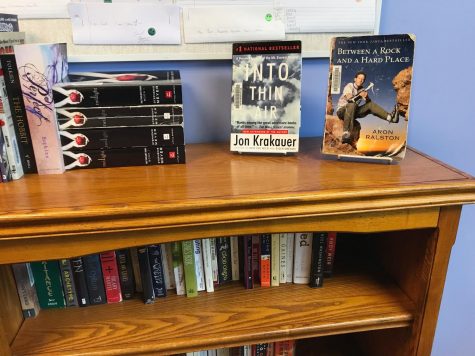 them for others to learn from these incidents.
Wright said, "It's about a bunch of different missions; somewhere we recovered people's bodies and then a few chapters about people who would just vanish, disappear."
Publishing the book has helped him cope with his PTSD; he sees some of the trauma in a positive light by thinking how the stories can help others even though he doesn't do Search and Rescue anymore.
Mr.Wright thinks RHS students should read the book. "The theme is most often related to a man versus nature or you're trying to beat nature and get a body back to the person's family," Wright said. "I think some students would want to read it because they're hunters or they're hikers and they go out in the wilderness and they could learn lessons that could help them avoid becoming Search and Rescue statistics."
Rangeview high school sophomore Achisa Panichakul said, "Mr. Wright's book seems interesting to me, because it's a memoir and it's nonfiction about his life. It's interesting that he writes about what he's been through. Just based on him, I'd like to read it."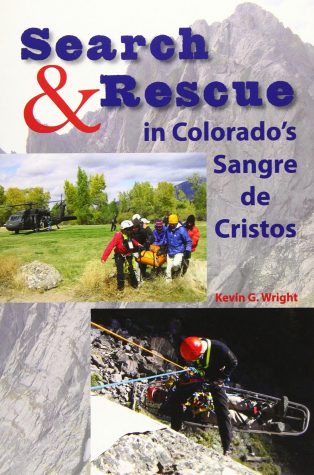 Other people — not part of Rangeview — have liked his book and gave their reviews.
Amazon user Judy E. gave a five-star review saying, "This is written not as a literary wordsmith, but rather as a compassionate human being, complete with the blunt truths of this line of work. One of the goals this author conveys is the hope that this book is educational in causing those who venture into risky situations to have the knowledge, common sense, and skill to survive in a crisis."
Goodreads user Words_by_Coleman gave a four-star review and said, "Part thriller, part how-to manual, part philosophical treatise, this collection of true stories provides a window into the realities of Search and Rescue. The author shows the care and respect that the men and women of SAR have for each other, as well as for the victims who they recognize as not much different from themselves."
"It sounds pretty interesting," Rangeview high school sophomore Nicholas Mather said. "I think that it would probably have some good adventures and stuff to learn."

For students interested in Mr. Wright's book, look forward to copies being added to the school library. You can also check it out on Amazon.