Steal Gigi Hadid's look without selling your soul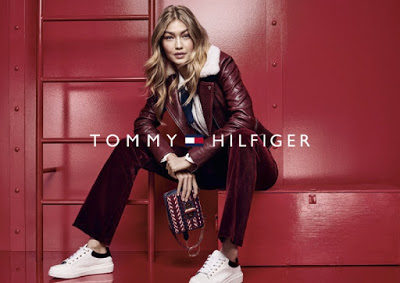 Feature Photo By: europefashiondress.blogspot.com- Gigi Hadid poses for her new Tommy Hilfiger fashion line.
From runways to photo shoots, model Gigi Hadid found time in her busy lifestyle to create not only a new fragrance, but also an original clothing line with fashion designer Tommy Hilfiger. Her line is set to release on September 9th. The assortments include standout pieces such as military style blazers and comfy cable knit sweaters. Hadid's price range varies from $50 tops to a whopping $600 for her signature leather pants.
"I wish her clothing line wasn't so expensive! I don't really know why Gigi Hadid would make her prices so inconvenient for regular people." says style savvy Junior Noah Sung.      
Although everyone would love to be rich enough to purchase such fashionable apparel that's not the case for everybody.
Junior Showiet Perry states, "I think it is possible to make outfits similar to Gigi Hadid's. You just need a good eye when it comes to shopping". Luckily for anyone who cannot afford Hadid's garments, they can find many stores and websites all over the world that bring high end fashion that's cheap enough for the average high school student. Here are two different ways Gigi Hadid's looks can be recreated while staying in budget.
This photo at the top left shows an outfit from the wardrobe which includes a warm knitted turtleneck sweater with a pair of unique dark wash sailor inspired flare jeans.
To find pieces that can replicate Hadid's trendy attire, it is always necessary to search for low-priced, yet chic wear at Forever 21. On the website almost the same exact turtleneck cropped sweater can be found on sale for only $13.99. As well as the trousers Hadid is modeling in the photo for $15.99. Meanwhile, the captain hat in Gigi Hadid's collection can be bought on the website Aliexpress.com for $14.39. For shoes, any black or white sneakers will go perfect with the outfit.
The photograph at the top left are confirmed pieces to be released from the Hadid x Tommy Hilfiger selection. Unfortunately, the look is outrageously expensive due to the anticipated leather pants Gigi Hadid has designed. Hadid's overpriced outfit can be easily replicated with the amazing dupes found at H&M, ASOS, and Jeffrey Campbell. Even though the cardigans are not exactly twins, they have the similar fuzzy light gray and white knitting. The cardigan is definitely a bargain being priced at $13 on ASOS.com. Both the tank top and faux leather leggings are sold at the famous H&M. The tank top is an essential basic that rings up as only $5.99 and the leggings are at retail for $17.99. Finally the most important part that ties this whole ensemble together are the black shiny booties from Jeffrey Campbell for $55.
It is clear to see that nobody actually has to buy clothing from name brands to look the part. There are so many ways to dress up without having to spend all of your money. All it takes is a little bit of time and digging to get just the right elements to create that flawless outfit.