Class of 2020 Top Ten: #6 Avery Hill
Senior Avery Hill is a soccer player, a swimmer, and a very committed student, coming in at number six in this year's graduating class.
Avery came to Rangeview her freshman year and has been dedicated to every activity, sport, and class that she has come across. She was part of the varsity swim team for all four years; and, was also a part of the varsity soccer team –although her senior season was cut short. She went to state twice in swimming and was part of the team's three-peat championship in the EMAC.
Many would agree Avery has played a huge role in the continued success of our sports programs; but, that is only part of what makes her dedicated to our school.
Something that goes without saying is that Avery works extremely hard in her classes. This has not gone unnoticed by her teachers and her peers. Mr. Snyder has known Avery since her freshman year, having taught her AP Geography.
Snyder commented, "[Avery's] work ethic is outstanding. Ever since I met her as a freshman, she has been a dedicated Student-Athlete. Whether it's on the field, in the pool, or in the classroom, she always gives it her best."
Avery Hill credits her incredible work ethic in part to her big brother, Carter: "I think I was taught from a really young age to work hard in school because I grew up watching my brother struggle in school… [he is] honestly one of my biggest supporters."
If you've ever gotten the chance to meet Avery, the first thing you notice is her smile and her ability to light up the faces of anybody, "she is always overwhelmingly kind and friendly to everybody she interacts with. She is truly a bright ray of sunshine," says Snyder.
Avery's best friend, as well as Rangeview's student-body president, Alli Powell, says "[Avery] is incredibly driven. She has done so many different things in high school … and I'm so proud to be her best friend."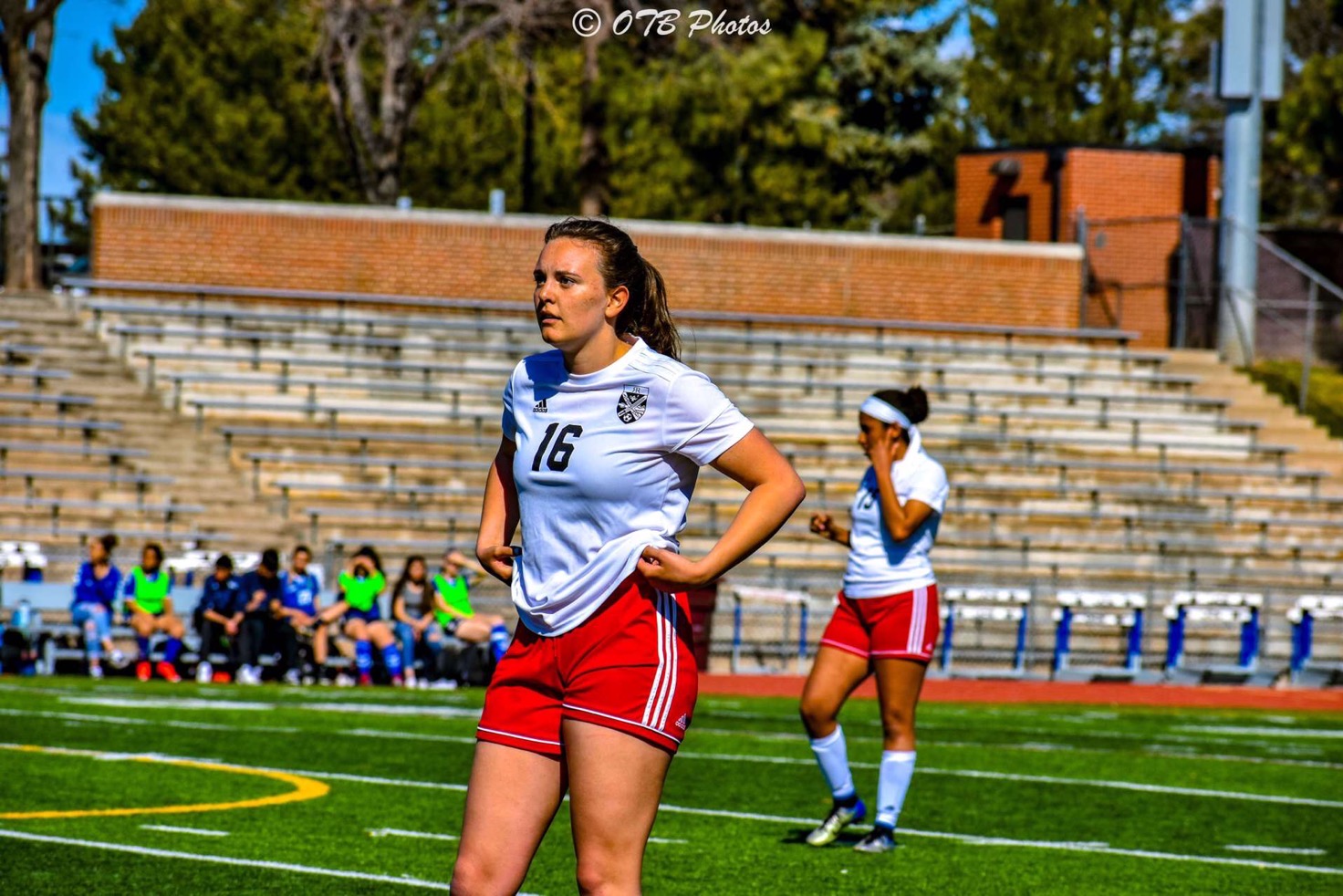 Along with being a four-year varsity athlete in two sports and graduating in the top 10 in her class, Avery has also maintained a lifeguard job and was part of a few of the vast academic clubs that Rangeview has to offer.
Avery was a part of the National Honor Society since she was a sophomore. She has also been a part of Rangeview's LINK crew –a group of juniors and seniors who spend time with freshmen once a month as part of welcoming and assisting our future generation of Raiders– since her junior year.
Even as a senior, on top of already having a full schedule of sports, school, NHS, LINK, and upwards of 2 hours of homework every night, Avery decided to become a founder of Rangeview's environmental club during her senior year.
Number six in 2020s graduating class, Avery has committed to The University of Denver to study neuroscience. She is very excited to start this new chapter in her life, but says she will miss "all the school spirit and how diverse the school was."
One thing that Avery wants to leave behind for the next generation of Raiders is to remember that "mental health is more important than schoolwork because I think I learned that lesson the hard way a few times and yes that may have landed me in the top ten, but at the end of the day being the top of the class doesn't mean anything if you're miserable."