Class of 2020: Outstanding Seniors (Females)
T'airra Champliss (Story by: Myriam Alcala, Editor-and-Chief)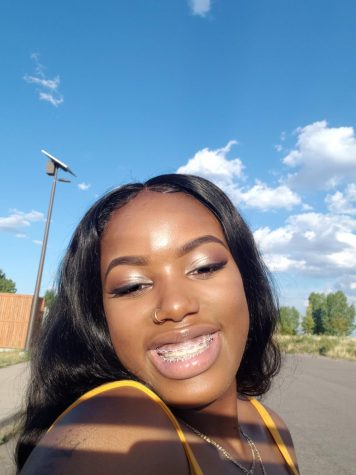 From being a stellar student to being a Lady Raider on the court, T'airra Champliss has left her mark at Rangeview. 
T'airra was heavily involved in both school and community activities, "I like to engage with my hobbies and participate in programs that relate to my identities and goals." 
At Rangeview, she was involved in Girls Basketball, National Honors Society, CyberPatriot, BAASA, and the Gifted Program; community-wise, club basketball and the pre-collegiate program at CU Denver.
"T'airra and I have been best friends since freshman year … my favorite memory with her is going to our first concert together." said senior, Salmata Soulemane. "T'airra is one of those people who is born hard working. She strives to do her absolute best in everything … T'airra has never been the person you can push around." 
Due to her impressive track record, it's not surprising that T'airra will be attending the top tier university, Carleton College, for Computer Science, "I chose Carleton because it reminded me of Rangeview's comforting atmosphere and it felt like home when I visited."
Many would agree that T'airra is the embodiment of what it means to be a Raider, not only because of her school involvement but also her strength, "My father was killed and my mom, my sister and I moved to Colorado with little more than the boxes and bags that could fit in our Chevy Impala." 
Champliss continued, "I had three bowel ducts, all of which were failing, and a failing gallbladder when I was three. I was diagnosed with Jaundice as a result and stayed in the hospital for a year. I was told I wasn't predicted to make it to four years old."
Despite the hardships Ms. Champliss faced, her strength has inspired both Rangeview staff and students. 
"T'airra stands out because she is so focused and motivated, [she always] pushes through and gives 200%," Sarah Gasior, T'airra Champliss' AP Language teacher, adds, "[my favorite thing about T'airra is] her smile and kindness. I also appreciate her thoughtfulness; she is curious and thinks outside the box."
T'airra's favorite part about Rangeview was the diversity and support she received from everyone, she wanted to recognize one staff member in particular, "Mrs. Curtis Basham … was always positive, encouraging, and she actually cared about how her students were doing outside of class." 
Soulemane ended, "T'airra has so much potential and can go any pathway and be successful … If she continues on the path of athletics, I can see her playing professional women's basketball. If not, I can see her working in IT."
A scholar, an athlete, and a fighter; T'airra Champliss will always be remembered as one of Rangeview's most outstanding seniors as she graduates and continues impacting the lives of those around her at Carleton, "watching [my mom struggle] to raise my sister and I after my father was killed motivated me to want to do better and be the first in my family to graduate from college."
Aïda Wates: (Story by: Stephanie Pickens, Reporter)
Entering high school with uncertainty and confusion on where she was going to go, Aïda Wates is coming out of Rangeview knowing what she wants, with a passion she was able to explore deeply through her four years.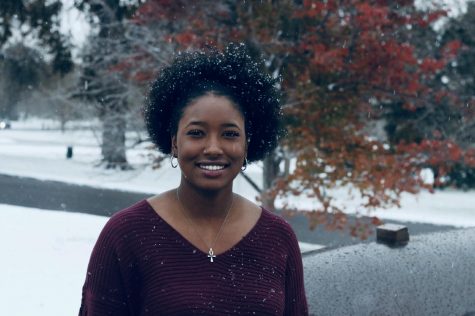 Wates participated in the music program which included many clubs/classes for the categories music provides. She took up all the opportunities RHS gave by joining marching band, winter percussion, jazz band, ukulele club, and pit.
"There's a really good community with instrumental music; the upperclassmen always want to help teach the underclassmen and the underclassmen always seek help and opportunities from upperclassmen," says Wates. 
These four years are self-discovering years for what we value, who we value, and what we want in life. The journey of Wates finding out who she was is one we can all relate to on some level — or hope to by the end of our own high school careers. 
"My favorite part of high school was probably making a lot of really good friends," Wates says. "I feel like talking to others somehow helped me with understanding who I was, who the people around me were, and what I wanted out of life." 
"Whether we were laughing until we couldn't breathe or just sitting on our phones together, we always could enjoy each other's company," said senior Katie Finell, one of Wates' best friends. 
With the future ahead of her, Wates plans to pursue her passion for music by attending CSU this fall and majoring in music therapy. While she initially planned on going out of state, she realized CSU had all the qualities she wanted in college. 
"CSU is also one of the only schools that offer my major (music therapy), and the only school in the state that offers my major at all." Wates says. The community built around CSU is also very welcoming seeing that it offers diversity and inclusion for cultural groups. 
Participating in the pit for musicals and shows, Wates learned many more things about the world of music. 
"As she has grown, she has challenged herself to try new and interesting instruments, and even taken upon herself to improve as a musician by moving out of her comfort zone and taking risks, which she has greatly succeeded in," says Mr. Laguana, who led the pit crew.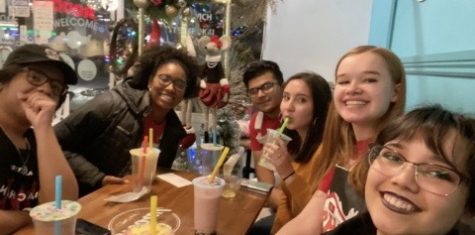 While the senior class doesn't get the ending they were hoping for, Wates still sees the positive in it.
"I think that not really having an 'ending' to our senior year is what makes the class of 2020 so special." says Wates. "Our senior year is kind of being left on a cliffhanger, but I think a lot of people are ready to move on and go to college."
Now that her path is set, Aïda Wates is proud and determined on the direction o f the path for the upcoming years. To more great times and experiences, CSU has a wonderful new addition.  
Kyah Caley (Story by: Jayah Caley, Opinion Editor)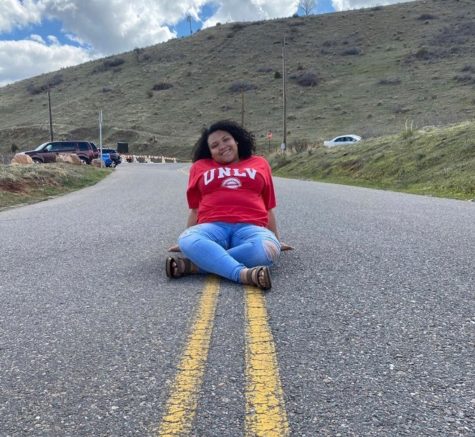 Kyah Caley has been said to stand out as an outstanding senior to not only other students, but to staff as well. Throughout the past four years, Caley has been involved in a number of things that helped shape the person she is today. Since Freshman year, she has been playing softball, earning three varsity letters. Since sophomore year, she has been a member of student leadership, and has taken on the role of Student Body Secretary as a senior. For her junior year, Caley was a member of Rangeview's National Honor Society and as a senior, she served as the President of the society. Other clubs and activities that she has been a part of include: Black and African American Alliance club, Link, and College Track. 
When trying to find the words to describe Kyah Caley, friends, family, mentors, and many more were able to capture her with these words:
-Funny no matter the situation                                          -Genuine
-Always brings a smile to everyone's                               -Great person to be around
-face when she's around                                                   -Funniest person I know
-Life of the party                                                                -Influential
-Hard working                                                                   -Kind Hearted
-Kind                                                                                   -Self-sacrificing
-Goofy                                                                                 -Heart of gold
-Hilarious                                                                          -Passionate
-Caring                                                                               -Charismatic
-Reliable                                                                            -Best vibes
-Headstrong                                                                     -My soulmate
-FUNNIEST person I know                                          -Amusing
-Outgoing                                                                         -Entertaining
-Makes my day everyday                                               -Outgoing
-Energetic                                                                         -Wise
-Funny                                                                              -Boundless
-Beautiful heart                                                               -Lovable                                                               
-Willing to help people no matter what                     -Ambitious
-Supportive                                                                      -Loyal
-She has a contagious smile                                         -Empathetic
-Brings fun and joy to every room                              -Honest
-She steps in                                                                    -Gifted
-Lightens up the with her humor all the time          -Inspiring
-Open minded soul                                                        -Easygoing
-Big heart                                                                        -The realest
Caley has been said to have left an impact on most people she has interacted with. 
Meron Siyoum said, "Kyah is one of my closest friends and support systems. She is someone who I was blessed to have met in high school; she has helped me to get to where I am today." 
Caley can often be found laughing or making others laugh. Even when she does not have classes, she is someone who sticks around for the experiences and to simply hang out with people. She is always there to make sure everyone gets picked up safely and offers to give anyone a ride home.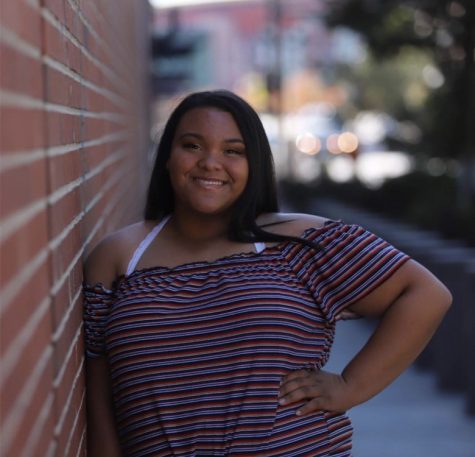 "I want to be remembered as someone who always tried to bring happiness and laughter into everyone's lives at least once," said Caley.
Kyah Caley will be attending the University of Nevada, Las Vegas to study Hospitality and Business Management. She hopes to either become an event planner/manager for music festivals or an event planner for corporate businesses. 
Tristan Solida-Rodriguez said, "UNLV is lucky to have Kyah attending in the fall. She brings a lot to the table and is a great student that will be super involved in the community because of her need to help others." 
"The world will know her name in the future," said Siyoum. 
Although Kyah Caley will no longer be a student at Rangeview: once a Raider, always a Raider. 
"The world will know her name in the future," said Siyoum.